June 8th is one of my favorite days of the year. When else can you leave a trail of candy wrappers (or lottery tickets, or trashy novels) in your wake, and feel good about it?
On this day, you can -- because it's National Name Your Poison Day, and across the country, people are pouring of their pantries (or climbing into their La-Z Boys) to indulge in their most secret indulgences. From good martinis to bad TV, we are all vulnerable to that one thing that truly turns our crank. And why not? We've usually got our nose to the grindstone -- we've earned this day!
For me, it's Snickers Bars all the way (which you can find here and here and here). Not that I'm obsessed, but let's just say that if I'm in an airport the other 364 days a year, I have to shield my eyes and walk quickly past a newsstand, just so I don't dive in and stock up for the flight.
Then again, as I've always said: If God didn't want me to eat Snickers Bars, He wouldn't have put them in the hotel mini-bar.
So how 'bout you? In honor of Name Your Poison Day, I asked my faithful Facebook followers to reveal their own special weaknesses, and their confessions ran from the surprising to the charming to the downright mouthwatering.
Take a look!
PHOTO GALLERY
Name Your Poison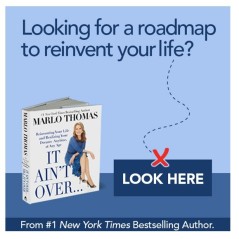 Add Marlo On Facebook:
Follow Marlo on Twitter:
Sign up to receive my email newsletter each week - It will keep you up-to-date on upcoming articles, Mondays with Marlo guests, videos, and more!