Today is International No Diet Day. In other words, food lovers, it's a day to fall off your "don't even think about it" dietary regimen, and dig in to you heart's content.
It's "an annual celebration of body acceptance, including fat acceptance and body shape diversity. This day is also dedicated to promoting a healthy life style with a focus on health at any size," according to Wikipedia.
All for the good, I say. Provided you're not endangering your health -- or your life -- your own diet is as unique as your thumbprint and as personal as your diary: only you can define what's right for you, not only for today, but for the many tomorrows that follow.
But when you decide to take the day off, you've got to be discriminating. Me, I'm rigorous about monitoring what I eat and how I maintain my exercise schedule. Discipline is the key to any diet, and without it, you're just going through the motions.
But on those occasional times when I succumb to temptation -- when the mood is right and the company is good and the menu is great! -- I splurge on pasta. My mother was Italian (Sicilian) and, of course, she was a fabulous cook. So my weakness for "la bella vita" cuisine is in my DNA. Sure, the next day I'll feel lousy about that second helping of pasta, or my what-the-hell surrender to a nice cannoli. But was it worth it? Was it ever.
I'm certainly not saying it's okay to throw your daily diet to the wind whenever you choose (indeed, resisting the occasional indulgence -- not matter how succulent -- is the lifeblood of weight control). But when you decide it's okay to take the day off -- like this Tuesday -- you may as well do it with the cheat-food you love best.
I asked some of my most in-the-know pals about their own No Diet Day go-to dishes, and their responses not only amused me, they made my mouth water. Take a look!
PHOTO GALLERY
No Diet Day: Our Experts' Favorite "Cheat Day" Foods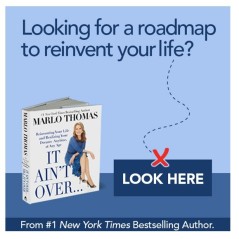 Add Marlo On Facebook:
Follow Marlo on Twitter:
Sign up to receive my email newsletter each week - It will keep you up-to-date on upcoming articles, Mondays with Marlo guests, videos, and more!