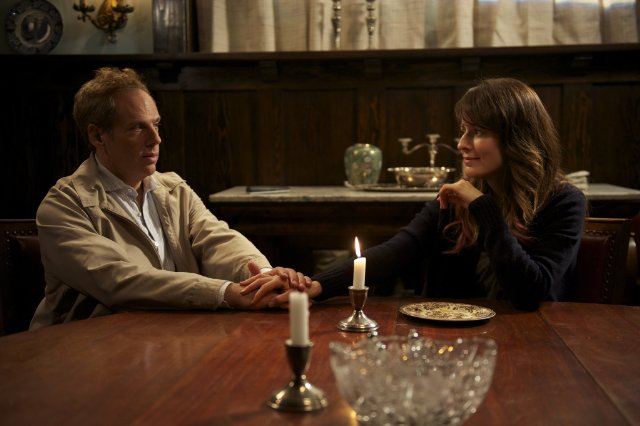 It was a moment that actor Josh Pais has grown increasingly used to: someone coming up to him (in this case, outside a theater where a film he was in was showing at the Tribeca Film Festival) to tell him how much they like his work.
Pais, a working actor for more than 20 years, gets recognized with regularity, though, as he says, "It's about 50/50 now between people who like my work and people thinking I went to camp with them." So he chatted with the woman, who was walking the same way he was. She could name his films and his roles and was effusive about his acting. Politely, he said, "And what do you do?"
She said, "I'm Lynn Shelton" - a name Pais immediately recognized as a rising star writer-director in the independent film world.
"I'd just seen Humpday and so, for the next block, I was giving it back to her, about how much I loved her work," Pais recalls, sitting in the restaurant of Soho House in Manhattan's Meatpacking District.
Three years later, Shelton's film Touchy Feely, in which Pais costars with Rosemarie DeWitt and Ellen Page, opens today (9/6/13) in theaters (it's already available on-demand). The film was a direct outgrowth of their meeting, which turned into more than a year of phone calls and Skypes discussing story ideas, and even a day spent in Los Angeles just hanging out together with Shelton, DeWitt and Page.
"We cooked two meals together and just spent the day together," Pais recalls. "It was a great way to be in the same space, feeling each other out. I thought we would do improv or something like that, but we never talked about the movie, which was perfect. I got to see parts of Ellen and Rose that really helped me when we started working together."
In the film, Pais plays an introverted dentist whose practice is in a death spiral. Then he visits a psychic healer - and develops a miraculous ability to cure his patients' TMJ. To get ready for the film, Pais spent time with a real dentist and even practiced on some real patients.
"He had his receptionist sit in his chair and showed me how to clean teeth," Pais says. "I was using tools, making contact. Every person who sat in my chair in the movie, I scraped some tartar off their teeth. If you sent me into a tribe in the wilderness with the right tools, I could clean teeth - if I didn't need a license."

This interview continues on my website.