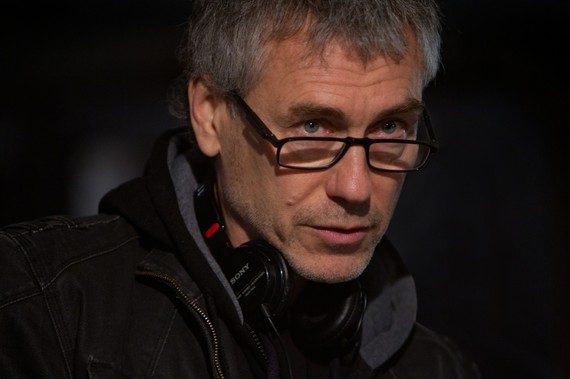 Tony Gilroy made an appearance this week at The Picture House Film Club in Pelham, NY, where we screened Nightcrawler, which he produced for his brother Dan Gilroy, who wrote and directed. (Dan's twin, John, was the editor.)
Gilroy, one of the best screenwriters and directors working (The Devil's Advocate, Michael Clayton, Duplicity), ended up as the producer on this film after brother Dan showed him the script. He signed on as producer because "you need someone to protect you" as a first-time director, though, as he noted during the Q&A after the film, it's not a role he would seek out in the future: "I'd rather be protected," he said with a laugh. We chatted briefly before the Q&A.
Q: Is this the first film you worked on with both of your brothers?
A: We all worked on The Bourne Legacy. John has cut all three of the films that I directed. John's the most accomplished of the three of us. He worked with our father (writer-director Frank Gilroy) and has midwifed so many films. He's the heroic figure in this dynamic. When the three of us get together, nobody misbehaves.
Q: When you're working on a script, how do you know when you're done writing?
A: When you lock picture.
This interview continues on my website.