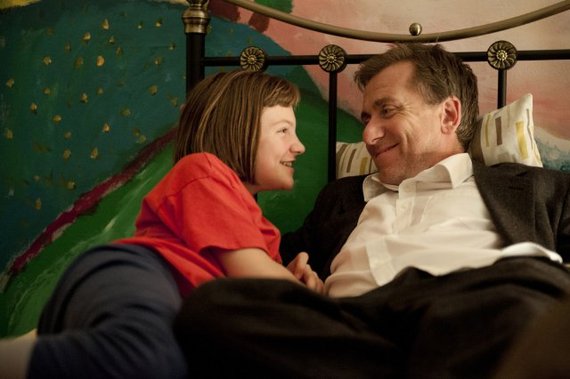 Where some Brits take immediately to the perpetual sunshine and warm weather of Los Angeles, Tim Roth was a tougher sell.
"I didn't like it for a good two years," he says in a telephone interview. "I found it difficult. It was so shiny on the surface, but spiky underneath. The work seemed very superficial. Then I started working -- and the Americans employed me. They're good people to stay around."
Roth did go back to the U.K. for Broken, however. The film, a darling of the festival circuit that had a strong arthouse release in the U.S. earlier this year, is being released on DVD Tuesday (11/5/13).
Roth, who has played his share of shifty and blood-thirsty types in a film career of three decades, plays a reasonable, caring solicitor in north London. His adolescent daughter, Skunk (Eloise Laurence), gets caught up in a neighborhood incident involving a violent single father and a mentally challenged young man who lives on the street.
"I got involved in the film because the producer was a friend -- he was the producer on a film I directed, The War Zone," Roth says. "I was interested in what he was doing and he sent me this script. But there was another actor attached to play the part. I said, 'Well, if he ever drops out, let me know.' And then he dropped out."
Roth's character is the one who sees the way through the mounting problem. The actor brings a quiet strength to the role -- and says he was attracted by the character's unspoken competence.
"He has this gentle quality, it's almost like he plays an invisible role," Roth says.
Since he broke out in American films in the early 1990s in the films of Quentin Tarantino, Roth, 52, has been a constant presence, in everything from studio films to a long-running string of independent films that has included productions all over Europe with emerging directors there.
This interview continues on my website.