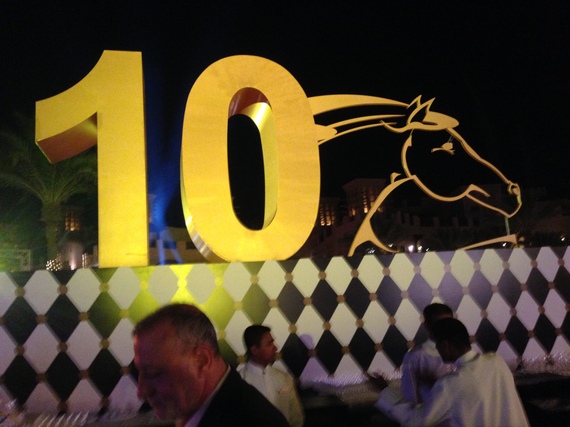 Discovering films -- and discovering talent -- are part of the joy of attending a film festival. It's all about the surprise -- going in cold and seeing a movie you know nothing about (and then falling in love with it).
Still, given the skin-crawlingly constant state of entertainment journalism these days, that sense of surprise is harder and harder to achieve. By the time you get to Toronto, for example, all the biggest movies have had their debut at Telluride (or have been at Cannes). Even the ones that haven't screened elsewhere arrive fully plumped with publicity so intense that you feel you've already seen the movie.
The same with Sundance: It's still six weeks away but already the titles for the competition films have been announced and are being dissected by people who write about such things. By the time the festival rolls around in mid-January, I'm sure someone will be writing at length about which of them have the greatest potential for a big sale and so on.
Which is why I am always happy to be invited to the Dubai International Film Festival, which opened its 10th edition on Friday (12/6/13). Sure, the evening galas are given over to major studio films that I've already seen (Frozen, Saving Mr. Banks, Inside Llewyn Davis, Nebraska). But the rest of the line-up features a list of films I've barely heard of.
The fact that this festival tends to focus on and celebrate films from the Arab world also makes it unique. I've already put together a lineup of films to see, some of which I've missed at other festivals, most of which I'm just finding out about.
I left New York on Thursday morning and landed in Dubai on Friday morning in a country nine time zones ahead. I spent most of the day sleeping and skipped the opening-night movie -- the harrowing and exciting Palestinian film, Omar," which I'd seen earlier.
But I went to the opening-night party, which seemed to cover an acre of multilevel space with food stations, bars and conversation areas full of couches and chairs, in an area next to the Madinat Souk. The food and drink just kept coming and I spotted both Martin Sheen (one of this year's lifetime achievement honorees) and actor Stephen Lang, who had been invited to speak at a conference in Dubai earlier in the week.
I got a chance to chat with Lang, who seemed impressed with Dubai and the evening's lavish spread. He was heading back to the U.S., with a full plate of Avatar work ahead of him in the upcoming sequels. When I pointed out that his character (spoiler alert) had been killed at the end of Avatar, he just smiled and said, "Well, we'll see."
This commentary continues on my website.