People occasionally ask me how I choose the films I see at a film festival. There's a long, complicated answer to that but let's go with a short one: Sometimes the films pick me.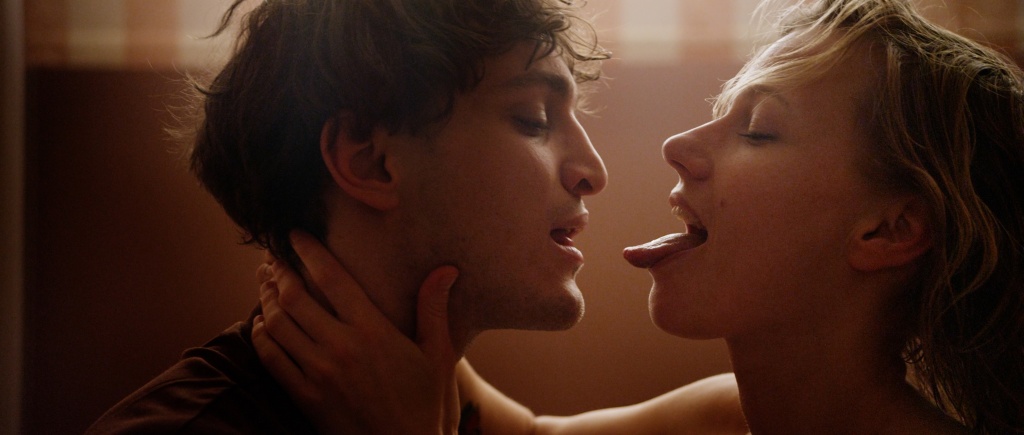 Which happened Sunday at the Karlovy Vary International Film Festival. It's how I came to see a strangely engaging (and badly titled) German film, Love Steaks.
While it looked intriguing in its catalog write-up, Love Steaks didn't seem as inviting as a film from India I wanted to see, Dabba, whose press screening started a half-hour before the one for Love Steaks. Dabba was at 3:30, Love Steaks at 4 -- and so Love Steaks lost the coin-toss.
Then Dabba, which I believe was in Hindi, started -- and there were no English subtitles. I've been going to film festivals for 30 years -- and this is only the second time I can remember that happening at a screening I was at. By the time they figured out that this was not a momentary glitch but an unsolvable problem for the day, I still had just enough time to walk next door to see Love Steaks.
Written and directed by Jakob Lass, Love Steaks is an intriguing mix of romance, comedy and drama about a newly hired masseur (Franz Rogowski) at a seaside luxury hotel. He gets involved with one of the chefs in the hotel kitchen (Lana Cooper), whose sense of daring pulls him out of a lifetime of timidity. But he recognizes that she has a drinking problem and tries to save her, leading to friction. Rogowsky looks like a young Vincent Gallo and plays the character's shyness with great wit. Cooper had an anything-goes twinkle in her eye that was funny and inviting - and then scary.
Dabba was actually the second film of the day with insufficient English subtitles. The first was a public screening of another German film, Nothing Bad Can Happen. Its Czech subtitles had the audience laughing - but it seemed like only about one line in six had been translated into English. I felt like I was missing the joke - or jokes - and bailed out after 10 minutes.
Instead, I had the chance to get to a press screening of Concussion, a film I'd seen and loved at Sundance earlier this year It was just as funny and moving the second time, and I admired it all over again, particularly the work of Robin Weigert, Johnathan Tchaikovsky and Maggie Siff in central roles.
My day started with 11.6, a compelling French film that managed to be both a thriller and a character study, by Philippe Godeau

This commentary continues on my website.