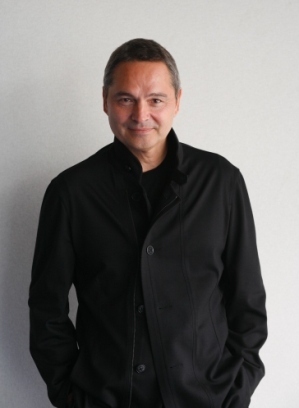 As I've worked my way through my first visit to the Marrakech International Film Festival, one thing that struck me was the almost-boutique nature of the festival.
Some festivals double as markets -- where films without distribution come to be seen and purchased -- and make up in quantity what they may lack in quality. Marrakech is more about the movies themselves, and offers a limited slate of titles.
The main screening rooms -- two at the Palais des Congres, plus Le Cinema Colisee uptown -- offer as few as four films in a day: more at the Colisee, which is an actual movie theater; less at the Palais, a convention-center type of building, where the red carpets and premieres are held. There are also free screenings in the massive public square, the Place Jemaa el Fna -- but since they take place after dark, they're limited to one a day.
So part of the reason for the limited number of films, I finally figured out, is that, apparently, there aren't other suitable cinemas in Marrakech. That is the challenge that faces Bruno Barde, now in his 11th year as artistic director of the FIFM.
"When you go to Cannes or Venice or Toronto, you can sell your film in the markets of that country," says Barde, sitting in his office in the Palais. "That is something we cannot offer in Marrakech. Morocco does not have the theater circuits or the distributors. So our challenge is to be solid enough artistically to warrant people bringing their films.
"The second part of the mission is to create economic power that will help create that theater circuit and more distribution and the sales companies to distribute."
Marrakech is just part of Barde's mission.
This commentary continues on my website.