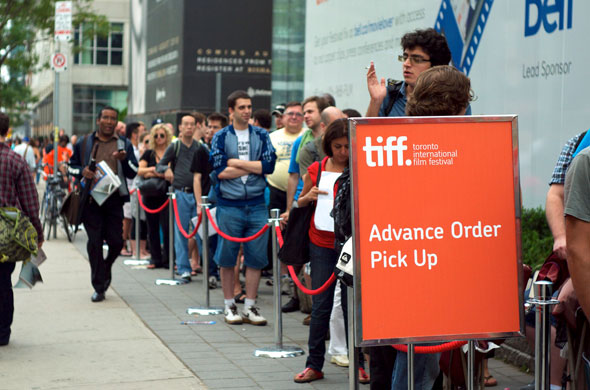 I used to anticipate the Toronto International Film Festival (or TIFF, as it were) with something approaching glee.
But as I prepare to head north on Sunday, I feel, well, not dread or even trepidation -- I guess resignation is the word I'm looking for.
Not that I'm any less excited about seeing and writing about movies. But that feels like an increasingly lonely pursuit, particularly after Labor Day, which has come to be regarded as the kickoff for the movie industry's awards season.
But let's be honest: Awards season is now a year-round thing. Sure, January to March is devoted to what seems like a weekly parade of award shows devoted to the films of the previous year, culminating with the Oscars, which feel increasingly irrelevant.
In actuality, the 2013 awards season started practically as soon as the 2012 eligibility season ended. I don't know what the over-under would be but I'd bet you'd find dozens of references in any search of the phrase "early Oscar contender" in the coverage of films at the 2013 Sundance Film Festival at the end of January.
The Oscar handicapping never stops -- and I do not believe I could be less interested.
I go to film festivals for one reason: to see new films, to discover new filmmakers, to get a jump on the reviewing season. It used to be that, the more movies I saw in Toronto, the more I could see in New York. (Because, when it came time to see something that had I already screened at TIFF, I could devote that time to some other movie I otherwise wouldn't have had time for.) That, of course, was back in the days when movies didn't open by the score every weekend.
These days, I still go to Toronto to see and discover new films; I also go to scout for films I can program at the film clubs I produce.
But, in terms of my media colleagues, I feel as though I'm in the minority.
Because I'm only interested in the movies. Not the movie business.

This commentary continues on my website.