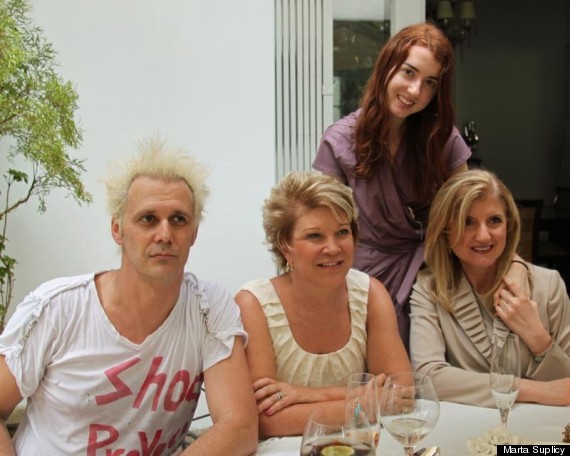 I welcomed Arianna Huffington in my home, in December 2010. Our sympathy for one another and understanding of each other were immediate. We talked about our lives and our professional paths, about women's condition in general, about Brazil and the United States. It seemed like we had known each other for a long time. My son Supla arrived from the U.S. unexpectedly, and Arianna had her daughter Isabella with her. The conversation changed and gave away to a very fun, relaxed lunch. Before leaving, Arianna posted a picture of us on Twitter and invited me to blog for The Huffington Post. She also told me she would like to have a Brazilian version of her website and that she had come to Brazil to get to know the country and its people better. I was moved by her curiosity about the country and interested by the idea of launching a digital newspaper here.
I had just been elected Senator for the state of São Paulo. My inauguration ceremony would take place the following year (February 2011), and I immediately assumed the Vice-Presidency of the Senate; in September 2012, I was appointed Minister of Culture. Time went by. Three years passed. But today, I see Arianna's firm purpose becoming reality. Brasil Post is being launched today, in partnership with Editora Abril.
Once again, I have been invited to participate in the project -- to blog for the launch and to become a frequent collaborator. It is a huge satisfaction! An online news site in the Brazilian market is an important step in our effort to be a part of the biggest change of the century. It means showing our culture and our way of being and doing things on one of the most daring, highest quality digital media in the world. It means widening Brazil's connections to a world were borders no longer fit in. Brasil Post brings the guarantee of updated news, with a wide, independent coverage, excellent opinion-based articles and the possibility of exchanging opinions with the readers. I am very happy to be part of this team.