Super Typhoon Haiyan Blasts Thru Philippines; 10,000+ Feared Dead
report
Sunshine Lichauco de Leon and Calum MacLeod at
USA Today
. Wunderground meteorologist Jeff Masters
notes
it's the strongest cyclone in world history to make landfall. As sea surface temperatures rise, storms can milk them for more energy. Climate catastrophes over the past few decades
have increased
, and the reputable Intergovernmental Panel on Climate Change notes that storm intensity is likely to increase with continuing climate change. For now, the 70% deforestation of the Philippines
since 1900
is likely to result in far more lethal flooding from cyclones like Haiyan coming through.
Super typhoon Haiyan over the Philippines. Credit: NOAA
UN: Global Warming CO2 Levels Accelerate, Hit Record High in 2012 says the UN's weather agency, the World Meteorological Organization, reports John Heilprin of the Associated Press at the Marietta Daily Journal. Far more potent, but short-term methane levels also accelerated. The long-lasting CO2 levels have already locked in further climate change, and increased faster in 2012 than over the past decade on average. Not good news, folks...
Carbon dioxide emissions have been rising over the past 3 decades. Credit: UNEP
UN: Cut Carbon Fast By 2020 says a new UNEP report, writes Oliver Milman at the UK Guardian. Emissions must be cut significantly worldwide soon by major polluters to avoid greater climate costs and risks. Keeping the global temperature increase below 2C will "swiftly diminish" unless the world takes immediate action to escalate cuts in carbon. Even current national targets are not adequate. Imagine more super typhoons...
Credit the Washington Post, wonkblog.
Worldwide $500 Billion Annual Fossil Fuel Subsidies under Fire reports Steve Curwood at NPR's Living On Earth. The Overseas Development Institute report finds this gargantuan subsidy goes to fossil fuels annually despite pledges to phase them out. Eliminating subsidies for fossil fuels will be a top agenda item at the UN climate change meeting in Poland.
Heat Waves In Eastern US Will Become Deadlier says a new US National Institute of Health study, reports Brian Bienkowski at Environmental Health News. Heat waves will kill about 10 times more people in eastern US by 2060 than they did in 2000, researchers project. Personally, folks, I suffered a minor heat stroke this past spring on a hike - nobody, I mean NOBODY, should go there...
The July 2011 US heat wave broke temperature records in many locations, killed dozens and saw nearly half of all Americans under heat advisories at its peak. The map highlights both surface air temperature and surface skin temperature, during both daytime and nighttime conditions. Credit Atmospheric Infrared Sounder,flickr
Major US, Global Cities Face Risk From Sea-Level Rises says a new study, report Alison Kemper and Roger Martin at the UK Guardian. Ben Straus of Climate Central has published a peer-reviewed study showing that we are locking ourselves into ever faster sea level rise under global warming. Important global coastal cities, crucial to economic trade and prosperity, will be threatened with major flooding and inundation by 2100. "By the end of this century, if global climate emissions continue to increase, that may lock in 23 feet of sea-level rise." Why wait? Invest in bikini futures now!!




*****Ready to Invest Your Bucks in Solar? Check out Mosaic opportunities here!
10 Reasons Why You Should Care About The UN Climate Talks even if they are boring, compiled by Sophie Yeo and Nilima Choudhury at RTCC: Human rights, Carcinogenic air pollution, threatened biodiversity, militarization of the Arctic, our children, disappearing holiday spots, hunger, disappearing shellfish, more wars, threatened cities. Can't connect the dots? Go read the article.

UN Secretary General Ban Ki-moon and UN climate chief Christiana Figueres at the 2012 talks in Doha. Credit UN
Extremely Hot News: Hottest September Yet, Fastest Pacific Warming, Warmest Arctic in 120,000 Years, notes Joe Romm at Climate Progress. And the news just keeps getting hotter, folks ...

Temperature change over past 11,300 years (in blue, via Science, 2013) plus projected warming on humanity's current emissions path (in red, via recent literature).
Quotes of the Week:
"Science denial kills."
OO Stephan Lewandowsky, Michael E. Mann, et al, in The Subterranean War on Science, November 13, 2013. Association For Psychological Science Observer

*
*
"Next time you hear someone beat up on the EPA, send them to Harbin for a week."
OO Thomas Friedman, New York Times, November 6, 2013. The sizeable city of Harbin, north China, was shut down by extremely hazardous air pollution recently.

*
*
"The greatest challenge facing mankind is the challenge of distinguishing reality from fantasy, truth from propaganda."
OO Michael Crichton, San Francisco, September 15, 2003.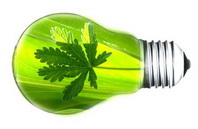 ☼☼☼ On the Bright Side ☼☼☼
___________
(>(>(> PEOPLE SPEAK OUT <)<)<)
OO "It's time to stop this madness" - Philippines Plea At UN Climate Talks

OO Philippines envoy: UN Climate Talks Are "Fight For Country's Future"

OO Kyoto Veterans Say Global Warming Goal Slipping Away

<)<)<)
OO Voters in Colorado, Ohio Cities Put Fracking on Hold

OO Western Voters Say No To Fossil Fuels

OO Virginia Governor's Race: EPA Supporter Beats 'War on Coal' Messenger

<)<)<)
OO Green VA Governer Win Is Preview of 2014

OO Obama Hits VA Gov Candidate on Climate Change Skepticism

OO Illinois Attorney General Sues Koch Firm Over Fossil Fuel Waste

Imagine some of this blowing into your neighborhood.. Via www.occupy.com
OO Kentucky: Nuns Hold Anti-Pipeline Protest At State Capitol

OO One Maine Town Is Battling Tar Sands at the Frontlines

OO Texas: Homeowner Battles $3 Million Defamation Lawsuit For Exposing Fracking Co's Pollution

<)<)<)
OO Texas Farmer's Legal Battle Against Keystone Pipeline Set to Heat Up

OO Exxon, BP Among Explorers Urged to Disclose More Fracking Data

OO 8 Tribesmen Arrested In Borneo Dam Protest - these big dams take away carbon-capturing forests and homes.

Dams also threaten the homes of orangutans in Borneo. Credit Rhett Butler at www.mongabay.com
OO Indigenous Groups Expel Workers, Blockade Another Dam in Sarawak - many planned big dams in Borneo will flood carbon-capturing forests and villages.

OO More North Dakota Mineral Owners Seek to Join Gas Lawsruits

OO Top Climatologist Slams SCIENCE Mag On Flawed Extreme Weather Story

☼☼☼ BRIGHT IDEAS ☼☼☼
OO Belgium Plans To Store Energy In Giant North Sea Doughnut - a really BIG donut...

OO New NOAA Tool Puts Climate on View For All

OO Toyota Unveils New Hydrogen Fuel-Cell Car

Toyota recently unveiled its new hydrogen fuel cell car. Credit: Toyota
OO Modest, $12,000 Electric Car Could Be The Future Of The U.S. Urban Market

OO How Clean Cook Stoves Can Save Ice Along With Lives

OO The Water Heater as Grid Battery, Version 2.0

☼☼☼

OO In NYC, Aiming for Truly Sustainable Buildings

OO Johnson Controls' Smaller Battery Pack May Jolt Auto Industry

OO PowerShift Atlantic: The Virtual Power Plant of the Future? - incorporating wind power into the grid via many smart devices.
☼☼☼ BRIGHT DEVELOPMENTS ☼☼☼
OO Campaigning (And Winning) On Climate Change - green groups targeted three US races, putting climate on the ballot, and they won.

OO Attacks On Clean Energy Failed Across US

OO Election Day 2013: Fossil Fuels Take Hits Across US

Billionaire Tom Steyer played a big role in helping greens outspend fossil fuel opponents in recent elections. Via smartgive.org
OO Big Eection Winner is Deep-Pocketed Green Activist Tom Steyer

OO Markey Legislation Tackles Climate Change, Clean Energy

OO The Energy Department Is Trying To Make Solar Panels Cheaper To Install

☼☼☼
OO EU Commission Seeks To Crack Down On Costly Energy Subsidies

OO Could US Fracking Boom Peter Out Sooner Than DOE Expects?

OO The Top 10 Most Energy Efficient US States

OO 5 Charts That Explain the Great Energy Shift

OO How A Former Tea Party Congressman Learned To Love Al Gore

☼☼☼ SUNNY NEWS ☼☼☼
OO Pop Music Pops Up Solar Panel Efficiency - no joke: the higher frequencies and pitch apparently improve the performance of solar cells. Now, just how much energy must be used to muse the solar panels?

OO Is the Global Solar Industry a Winner-Take-All Game?

Off the grid solar in a developing country means villagers can bank via rechargeable cell phones. Via GreenTechMedia.com
OO Clean Energy's Next Big Market: Off-Grid Solar

OO Huge US-Backed Solar Plant Now at Full Power

OO ABB's Solar Vision: Inverters, Hybrid Microgrids and Smart Buildings

☼☼☼ BRIGHT SIDE, STATESIDE ☼☼☼
OO Hawaiian Electric Seeks OK for 6 More Renewables Projects

OO Arizona: Apple Plans Facility That Will Run on Renewable Energy

OO Texas: Microsoft to Use Wind Power to Fuel Data Center, Boost Eco Image

Via wikimedia
OO California Seen Beating Renewable Energy Generation Goal

OO Central Appalachia's Coal Industry Is Dying

OO Xcel Sets 60% Wind Energy Record In Colorado

☼☼☼
OO Central Ohio Businesses Emit Fewer Greenhouse Gases

OO Colorado: Boulder Moves One Step Closer to Localizing the Electric Grid

OO With New FERC Rule, Outlook Improving for Energy Storage

For more, click here.
*
*
OO Iowa: MidAmerican Starts Work on $2 Billion in Wind Farms

OO Michigan Wind Industry Spins Up Power, Success

OO Michigan: State Report: 30% Renewable Energy Mandate Achievable

☼☼☼
OO Morgan Stanley Pledges $1 Billion to Boost Sustainability

OO This Little LED of Mine

☼☼☼ BRIGHT SIDE, WORLDWIDE ☼☼☼
OO China Orders Local Leaders To Reduce Excess Capacity In Steel, Cement, Others

OO China To Close Schools, Stop Outdoor Activities During Heavy Smog

OO Beijing Slashes Car Sales Quota In Anti-Pollution Drive

Smog hits the Forbidden City. Credit Brian Jeffrey Beggerly, Wikimedia commons
OO China 'Flexible' On Climate Talks But Rich Nation Funding Is Key

OO China's Ailing Solar Panel Makers See The Light, On A Farm

OO China Reform Checklist: How To Tell That This Time It's For Real?

For more news on clean energy, click here.
*
*
OO World Bank Sees Ways To Slow Arctic Melt In Kitchen, Coal Mines

OO A New Investment Project Could Spur Renewables For Global Poor

OO Brazil Greenhouse Gas Emissions Down 5% In 2012 - Report as slowing deforestation overwhelms increasing energy emissions.

An Amazonian rainforest butterfly. Credit Mary Ellen Harte
OO Japan's Solar Market Surge Blows Away Earlier Forecasts

OO Germany Resists EU Plans to Slash Renewable Energy Subsidies

☼☼☼
OO Germany Finances Major Push Into Home Battery Storage for Solar

OO Record-Breaking Wind Integration in Denmark Points to US Future

☼☼☼
☼☼☼Acting Like You Care: The XL Keystone pipeline will make possible far more climate change, but President Obama might okay it anyway. Credo, 350.org and others are asking people to stand up and be counted as nonviolent resisters or help in other ways. I did. If you ever wanted to do something big for your future, now's your chance - here.

To help you understand just what science does and does NOT do, check this out!

Every day is Earth Day, folks, as I was reminded by this butterfly I photographed one summer. Making the U.S. a global clean energy leader will ensure a heck of a lot more jobs, and a clean, safe future. If you'd like to join the increasing numbers of people who want to TELL Congress that they will vote for clean energy candidates you can do so here. It's our way of letting Congress know there's a strong clean energy voting bloc out there. For more detailed summaries of the above and other climate change items, audio podcasts and texts are freely available.