How Tornadoes ARE Influenced By Climate Change
Tornadoes ARE influenced by climate change, despite a recent, misinformed New York Times Op-ed. Granted, not enough standardized measurements exist to talk tornado trends. But tornadoes are heavily influenced by local conditions - specifically, the amount of convective available potential energy (CAPE): the more ground-level heat warms air, the more and faster that air rises. Recently published, reputable Stanford University research indicates that the weakening shear predicted to occur between the equator and poles under global warming isn't likely to compensate for the tornado-causing strengthening vertical shear that also occurs as the global warming surface heats more than the upper atmosphere.
Credit Sean Waugh, NOAA/NSSL
The real upshot? Global warming produces more days with the CAPE needed to produce severe thunderstorms, the cradles of tornadoes, say the researchers. But, hey, you don't need a tornado to devastate communities: In 2012, 11 weather US disasters each caused $1+ billion in losses. Seven of those events were related to severe thunderstorms,
notes
Bjorn Carey at
Stanford News
. And that's the REAL connection.
*

MAYDAY - And Your State Probably Isn't Prepared because it doesn't take into account disasters resulting from climate change, a new study finds, reports Tim McDonnell at the Climate Desk. Southeast coastal and inland states - you know, places like Illinois, where a super tornado recently shredded a community - are most likely to ignore the climate hazards, reports Bobby Magill at Climate Central. Ready to write a letter to your state representative, or are you going to wait for the next extreme weather event?

A Carbon Tax Would Cut The Deficit By $1 Trillion over a decade says the Congressional Budget Office, reports Jeff Spross at Climate Progress. This beat out, by far, the other 102 deficit-reducing options listed. The policy enjoys widespread support amongst politicians, industry spokespersons, economists, and polling of the general public, but sits on the legislative back-burner -- save for efforts by Rep. Henry Waxman (R-CA) and a handful of other concerned legislators -- while the Obama Administration attempts to cut carbon emissions through EPA regulations.
Untaxed carbon pollution: just what the doctor - and your purse - didn't order. Shutterstock via Climate Progress.
Forget 4F Degree Temperature Rise - Prepare Now For An 8 F One! say scientists to UN health authorities, after reviewing progress at the Warsaw international climate change talks, reports Paul Brown at Climate News Network. These scientists no longer believe that politicians are capable of holding the temperature rise below the internationally agreed limit, 2°C (4F) above pre-industrial levels... Stop crying, and start investing in clean energy. Don't get mad - get even, via the market.

For more information, check out Pear Energy and Ethical Electricity.

Climate Change Is Messing With Rainfall Across Planet says a new study, reports Ari Phillips at Climate Progress. The Lawrence Livermore Laboratory study, incorporating the previously ignored 77% of rainfall data occurring over oceans, finds wet areas are getting wetter, and dry areas drier - just as predicted under human driven global warming - and it will get worse. Storm tracks and dry areas are being pushed towards the poles. It's the first study to show the climate change fingerprint in rainfall patterns.
Credit shutterstock via Climate Progress
Top Climate Scientists Call On California Governor To Halt Fracking, including ex US chief scientist James Hansen, reports Katie Valentine at Climate Progress. The letter outlines the emissions impact, threat of dangerous pollution and the vast water requirements of extracting gas and oil from California's shale reserves, and notes that 30+ % of CA's oil is "as carbon intensive to develop and refine as the Alberta tar sands in Canada." Stop until research can prove that development of these fossil fuels can be done without threatening public health and that allows California to reach its long-term emissions targets. Sounds good to me....

s
Via popularresistance.org
Warming Poses Big Challenges for US Military reports Andrew Freedman at Climate Central, as the US military lead the international response to the Philippine devastation from cyclone Haiyan. Admiral Samuel J. Locklear III, head of U.S. Pacific Command, identified climate change-related impacts as the biggest threat facing Pacific US forces, noting that warming "is probably the most likely thing that is going to happen . . . . that will cripple the security environment."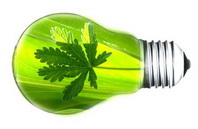 ☼☼☼ On the Bright Side ☼☼☼
___________
(>(>(> PEOPLE SPEAK OUT <)<)<)
OO Vast Majority In 40+ US States Believe Global Warming Is Real, Serious, Manmade

OO Majority of People in 46 States Surveyed Support Curbing Greenhouse Gases

"I just love a guy with brains, y'know? That he's easy to look at is just whip cream on top of the sundae..." channeling Marilyn....
OO George Clooney Slams Deniers as Ridiculous, While Foolish Fox Attacks....
Via wikimedia commons.

OO Texans Seek Shutdown of Pegasus Pipeline
OO Keystone Pipeline Opponents, Ponca Tribal Families Challenge TransCanada
OO Argentina: Police Confront Thousands of Anti-Fracking Protesters

OO Pope Francis in South America recently. Via wikimedia commons.

OO Monks, Young And Old, March In Protest Of Cambodian Hydroelectric Project

OO Minnesota: Enbridge Wants to Change Pipeline Route after Residents Objected
OO UN Climate Talks Philippine envoy Yeb Sano started a fast for real action on climate change, after Typhoon Haiyan devastated his country. Via 350.org

OO Moving Billboards In Chicago, New York Demand Better Climate Coverage From CNBC

OO Landowners Sue NY Governor Cuomo for Delaying Fracking Decision
OO IPCC chairman: Are we prepared to 'pass on a lousy, spoilt and defiled planet?'

OO Warsaw, Poland: Thousands March Outside UN Climate Talks. Via 350.org
OO Louisiana: 2 Parishes File Wetland Damage Lawsuits against Dozens of Energy Companies

OO Tea Party's Green Faction Fights For Solar In Red States

Senator Sheldon Whitehouse, official portrait.
OO The Senate Climate Campaigner: Sheldon Whitehouse's 50 Climate Speeches In 50 Weeks

☼☼☼ BRIGHT IDEAS ☼☼☼
OO New Invention 'Harvests' Electricity From Background Radiation
OO Environmentalists Look To Carbon Markets To Slow Grassland Conversion

OO Building a Climate Change Plan around Carbon Budgeting
☼☼☼
OO No-Till Farming Is On The Rise in the US; it lowers carbon emissions from the soil.

OO Tesla Is Planning To Make An Electric Pickup Truck

OO How Whiskey Makers Could Soon Be Providing A Superior Biofuel

OO Staggered Turbines Harness the Most Wind Power

OO Pushing Green Energy While Extolling Fossil Fuel Production Makes No Sense
☼☼☼ BRIGHT DEVELOPMENTS ☼☼☼
OO Solar Power Shines as Environmental Benefits Pay Off

OO US Electricity Generated Using Solar Mirrors to Double in 2013
OO Smart Grid Realizing Benefits Sooner Than Expected

OO Electric Cars Give Rise To Recharging Industry
OO As Fuel Economy Improves, Tolls Fill Gas Tax Gap

OO Ozone Treaty Accidentally Slowed Global Warming: Study

☼☼☼
OO Tea Party Splits Republican Loyalists on Climate Change, Poll Shows

OO Young Top Talent Jump to Dept of Energy's ew Energy Policy Shop

OO Vets Saw Fossil Fuel Drawbacks In Combat, Now Lead Charge For Clean Energy

☼☼☼ BRIGHT SIDE, STATESIDE ☼☼☼
OO California: SF Bay Area Commits To 80 Percent Greenhouse Gas Reduction

OO Illinois: Chicago Trust OKs $25M Energy Efficiency Project
OO Minnesota: First US City to Monitor Fracking Sand Pollution

Zion National Park, Utah. Credit Wolfgang Staudt via WIkimedia Commons
OO Utah: Agency Pulls 100,000 Acres From Planned Drilling Auction

OO Wyoming Will Demand Water Tests Before Oil And Natural Gas Drilling

OO Pennsylvania Looks To Double Its Renewable Energy Standard

☼☼☼ BRIGHT SIDE, WORLDWIDE ☼☼☼
OO Brazil Greenhouse Gas Emissions Drop to Lowest Level in 20 Years in 2012 but this might change as Brazil ups deforestation and develops fossil fuel resources.

OO China To Build More Renewables Than EU, US Combined

OO IEA Sees Global Carbon Pricing Spreading With China Scheme

☼☼☼
OO Japan Starts Up Offshore Wind Farm Near Fukushima
OO New Zealand: Climate Deniers Must Pay $90,000 For Misleading, Court Rules - imagine how much our government could rake in if it could levy fines on US climate deniers misleading the public...

☼☼☼
The flag flies, May 21, 2013.
At Moore, OK, the day after a huge tornado demolished it.
Credit Major Jon Quinlan/defenseimagery.mil
*
*
***** US Climate Change News *****
_____________
*
*
OO Taxpayers Stand To Lose $49 Billion In Offshore Drilling Gambit

OO 5 Unexpected Ways Climate Change Will Impact the Northwest

OO Deaths From Heat Waves May Increase Ten Times By Mid-Century

Via Climate Progress
OO A 2015 Climate Treaty? Don't Bother, US Congress Says

OO How Does Your State Score On Energy Efficiency?

OO What You Read On MSNBC.com Might Be Written By The Fossil Fuel Industry

**** GOPPING IT UP ****
OO House Republicans Push Oil Sands Development, Keystone XL Approval
OO Kochs Bros,Republicans Try To Snuff Out Wind-Energy Tax Incentives

☼☼☼Acting Like You Care: The XL Keystone pipeline will make possible far more climate change, but President Obama might okay it anyway. Credo, 350.org and others are asking people to stand up and be counted as nonviolent resisters or help in other ways. I did. If you ever wanted to do something big for your future, now's your chance - here.

OO Need for Keystone XL Erodes as US Oil Floods Gulf Coast Refining Hub
OO Coal Baron Sues Activist For Defamation
OO New Research Provides Evidence Of Coal Dust Escaping From Trains

<><><><>
OO Alaska: Astounding Warmth Recorded in October
OO Alabama: Train Carrying Crude Oil Derails, Explodes

OO California: In Rim Fire's Aftermath, A New Worry Emerges - Water

Credit Matt Granz, courtesy twitter, Sacramento National Weather Service
OO California: LA's Water Future Remains Challenged By Drought, Short Supplies

OO North Dakota Oil Boom Brings Worry to National Park in Badlands

OO Pennsylvania: State Plan Will Give Frackers $1 Billion

OO Texas: Austin Declares A State Of Disaster After Flooding Kills Five

<><><><>
Via the University of East Anglia Climate Change webpage
*
*
<<<< Climate Change Round the World >>>>
______________
*
*
OO UN Draft Stresses Risk Of Global Warming, From Economy To Health

OO Emerging Economies Nearing Half Of Global Warming Emissions

OO Water Shortages Threaten World Energy Output - study.

<><><><>
OO Brazil Government Figures Confirm Spike In Amazon Deforestation

OO Canada: Oil Drilling Wastes, Long Buried Under Permafrost, Leak Into Environment
OO China: Fossil-Fueled Air Pollution Blamed For 8-Year-Old's Lung Cancer

For more, click here.
*
*
OO China's Smog Threatens Health Of Global Coal Projects

OO Philippines: Vast Challenges After Typhoon
OO Australia: Coast Protection Costs Rise With Sea Levels

<><><><>
OO Australia: Two Coal Mines Alone Will Emit More Greenhouse Gases Than 52 Countries - a new way to view carbon accounting, by looking at individual fossil-fuel projects.

OO Syria Today Is Preview of the US, Other Regions, in 2030

OO Philippines To World: 'We Will All Eventually Be Victims' Of Haiyan If Climate Change Is Ignored

<><><><> PARADISES LOSING <><><><>
OO Mexico: How Climate Change Is Destroying Cancun

Via Wikimedia Commons
OO Philippines: On Idyllic Island, Typhoon Leaves Tourism Paradise Lost

OO Nepal: Climate Change Is Melting Away Mountain Tourism

<><><><>
Ten Global Warming Indicators. Credit NOAA
<><><><>
(((((((( Seeking the Science ))))))))
__________
*
*
OO Oceans Acidifying At Record Rate Threatens All, Reefs to Fisheries - study.

OO Fossil Fueled Air Pollution Linked To Low Birthweights In Europe

<><><><>
OO Amazon Deforestation Could Cause Droughts In California

OO Polar Bear Attacks: Scientists Warn Of Fresh Dangers In Warming Arctic

OO Study Shows Carbon Sequestration Can Cause Quakes

The tiger mosquito is a carrier of the dengue fever microbe. Credit James Gathany
OO Climate Clues As Dengue Fever Spreads In US

OO Seven Creepy Crawlies To Watch For In A Warmer World

OO Climate Change Biggest Threat To Deer, Moose says a new report from the National Wildlife
Federation.

<><><><>
@@@ Climate Change in the Media @@@
__________
@@ LIVING ON EARTH @@ PRI's Environmental News Magazine, covers climate change and other fascinating topics as well. Check it out!
@@ Gov. Brown and the West Coast Climate Action Plan on LOE
Via Climate Nexus
OO @@ WEEKLY CLIMATE CHANGE VIDEO SERIES!! @@ Entitled "In Case You Missed It" via the good folks at Climate Nexus on Vimeo - select headlines delivered in less than 90 seconds with good graphics. Cool watching -- spread the word!!
@@ Celebs star in Keystone XL pipeline horror trailer spoof - Mother Nature Network

@@ VIDEO: Philippines Envoy Speech Moves Participants to Tears
!!!! Want to Save Energy & Help the Planet? Check out these helpful EPA Climate Change youtubers here! !!!!
@@ At Last, a Green Radio Show to counter the Lush Bimbaugh wasteland. Check out On the Green Front with Betsy Rosenberg at Progressive Radio Network to keep updated on climate change, and other green topics.
@@ Video: America's Dangerous Pipelines - the title says it all; compelling ....
*
To help you understand
just what science does and does NOT do
, check
this
out!
*
Every day is Earth Day, folks, as I was reminded by this cloud forest orchid I photographed recently in Chile. Making the U.S. a global clean energy leader will ensure a heck of a lot more jobs, and a clean, safe future. If you'd like to join the increasing numbers of people who want to TELL Congress that they will vote for clean energy candidates you can do so here. It's our way of letting Congress know there's a strong clean energy voting bloc out there. For more detailed summaries of the above and other climate change items, audio podcasts and texts are freely available.