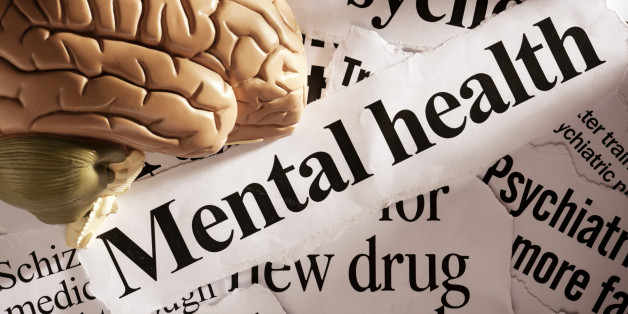 As we move into 2015, it's worth pausing to note that this month marks the 15-year anniversary of the landmark U.S. Surgeon General's Report on Mental Health -- the first and to date only one of its kind.
The report established a national baseline for understanding mental illness and what was already a national crisis in the mental health care system. Topics included the biological nature of mental illness, the importance of scientific research, the impact of stigma on recovery and gaps in treatment and services.
In general, surgeon general reports serve to define public health issues and raise public awareness of them. Three topics in the mental health report are especially worth mentioning for their implication for today.
• The report established that "mental health" and "mental illness" should be viewed as a continuum with recognition that early intervention is needed to address mental health problems before they become life-threatening illnesses. That perspective is helpful as new research supports intervening early in psychosis so young adults can get the education and employment support they need.
• The report also established a comprehensive definition of stigma that includes its cultural context and which in "its most overt and egregious form results in outright discrimination and abuse. It leads people to "avoid living, socializing or working with, renting to, or employing" individuals with mental illness, particularly schizophrenia. For the first time, stigma was identified as a major public health concern which discourages people from seeking help when they need it. We know that these discriminatory attitudes continue to shape behavior today and need to be addressed.
• The report also made the case for "parity" in mental health benefits in health insurance plans as one solution to financial barriers to treatment. It strengthened the hand of advocates in a state-by-state strategy of enacting parity laws, which ultimately led to adoption of the landmark national law in 2008. Today, we are challenged to make parity a reality by ensuring that plans are transparent regarding what is covered and how they determine whether additional care can be reimbursed, particularly for individuals who are experiencing significant symptoms.
In an extensive interview with NAMI earlier this year, David Saatcher, M.D., who was the surgeon general under whom the report was issued, called parity the report's most important recommendation. He also expressed hope for a follow-up report that might measure and provide a new baseline for
progress.
"We currently have the best opportunity possible to move forward in providing access but we need to keep pushing forward," he said. "More needs to be done."
Saatcher also expressed dismay that momentum for reform seems to increase after high-profile tragedies such as mass shootings -- even though the relationship of violence to mental illness overall is relatively low.
"People are upset for a little while, but then they forget," he observed. "You try to make some changes... but then the country seems to let it go... What we have to do is to develop a strategy that really keeps this issue on the minds of people in this country and those who represent them in Washington, D.C."
Saatcher's observation is right. This month has also marked a different kind of anniversary -- the two-year anniversary of the Sandy Hook elementary school tragedy in Newtown, Connecticut, in 2012. In a report on State Mental Health Legislation in 2014, NAMI noted that on the first anniversary of the tragedy last year, Americans could see progress flowing from both the White House Conference on Mental Health and state legislation. This year, progress has slowed.
As a movement, we need to keep pushing forward. In 2015, we need to keep mental health care reform on the minds of the American people.