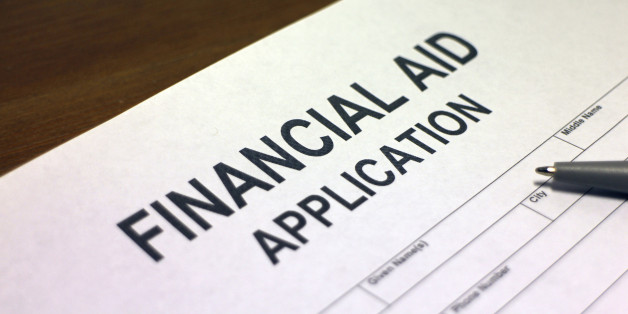 The Academy Awards are scheduled for the beginning of March, but families with students heading off to college in the fall are likely more focused on financial aid awards. For those wondering how they will finance this investment and whether or not they will qualify for financial aid, here are some tips to help give financial aid a strong supporting role.
Apply Early!
To maximize the chances for financial aid, it is crucial to apply early. Applying for financial aid as soon as possible will ensure you don't miss any application deadlines and are given full consideration for both any available need and merit-based aid. Speaking of deadlines, the fafsa.ed.gov site has a handy tool to search for state-sponsored grant program deadlines. However, it doesn't include a listing of each individual school's deadlines which vary. Be sure to check with the financial aid websites of the schools you are applying to for details about their respective processes and deadlines.
If you are interested in getting an estimate of what you will actually have to pay out of pocket to attend a particular college or university, try out the Net Price Calculator, which is available on every school's website. These calculators provide an estimate of the price you will pay after subtracting scholarships and grants. Keep in mind that the data provided is based on the prior year's information, so it really is just a rough estimate and the amount of aid shown is not guaranteed.
Don't Wait Until Your Have Filed Your Tax Return
Some people mistakenly think that they cannot apply for federal aid until they file their tax returns, but that's not true. The Free Application for Federal Student Aid (FAFSA) allows you to apply using an estimate of your financial information by answering "Will file" when prompted about whether you have completed your return. Once you have filed however, you must update your FAFSA with your final income and tax information in the Financial Information section. It's best to utilize the IRS Data Retrieval process to ensure accuracy and may reduce your chances of having your application selected for further verification. Also, be sure to change the answer that asks if you have completed your income tax return to "Already completed." Complete these steps for parent and student, if applicable. If this is your first time completing the FAFSA, it's a good idea to check out studentaid.ed.gov which offers some great tips and a checklist of what information you will need to complete the application. You will also find a comprehensive guide to filing the application, including explanations and how-to's for each question contained in the application. You also may want to check out FAFSA4caster-an early eligibility estimator that will give you some idea of what federal aid you may be eligible for.
Never Pay to Submit the FAFSA
Remember, the application has "free" in the title for a reason--you should never have to pay to submit the FAFSA. There are websites out there offering help with filing the FAFSA for a fee. These sites are not affiliated with the U.S. Department of Education; the official site is fafsa.gov. One indicator that you are not on the right site is if you are asked for your credit card information while filling out the form or at the end right before submitting.
If you need extra help with the application, contact your high school guidance counselors, college admissions officers, or financial aid officers at a local college and ask them where you might find assistance with filling out the application. One great program is College Goal Sunday, which offers direct, one-on-one advice and counseling with volunteers that will walk you through the process. This program was started in 1989 and is now available in 40 states. College Goal Sunday FAFSA filing events usually occur throughout the month of February and typically take place on a Sunday. Find out when and where an event is taking place in your region. The site provides a list of the important documents (such as driver's license, W-2 form and recent tax returns) you will need to bring with you to the event. It also includes information about other available assistance programs.
The Volunteer Income Tax Assistance (VITA) program is another option to explore. For example, Armstrong State University recently held a free event to help low- to moderate-income families complete both their tax returns and the FAFSA at the same time.
Taking advantage of these free services may help answer some of the trickier questions on the application. For example, one area of confusion is the definition of "legal parent" versus "custodial parent," particularly if parents are divorced or there is a stepparent involved, as these are treated differently in terms of what financial information has to be reported. Again, you can check out studentaid.gov for more information.
Seek Strategies for Maximizing Aid from Reliable Sources
If you would like to learn more about how changes to your income or assets may affect financial aid eligibility, there is plenty of information and suggestions provided by a number of organizations and private companies such as finaid.org or edadvisors.com. Keep in mind that some of these may be private companies which also sell other services and products (such as loans or loan consolidations), so be cautious in your inquiries and in assessing the information provided.
Put Financial Pride Aside
Qualifying for government assistance programs may provide some FAFSA advantages. For example, there are two simplified versions of the FAFSA application for families whose income falls below certain thresholds or qualify for certain assistance programs such as Free and Reduced Priced School Lunch. The Simplified Needs Test disregards all asset information, including student and parent assets (if applicable). Auto-Zero EFC sets the applicant's effective family contribution, or EFC, automatically to zero. Students with a zero EFC qualify for a full Pell grant, which for the 2016-17 academic year is $5,815.
Apply Even if You Think You're Not Qualified
Never applied for financial aid before or don't think you qualify? Apply anyway so you don't miss out on other grant or loan opportunities. There are a few sources of loan aid such as unsubsidized Direct and PLUS loans that are available regardless of need, but you must file a FAFSA to qualify. It's also a good idea to apply for aid again even if you applied for aid your first year and didn't qualify--things change from year to year. It's especially a good idea if your family's financial situation has changed. Remember, it's free to apply, so what have you got to lose?