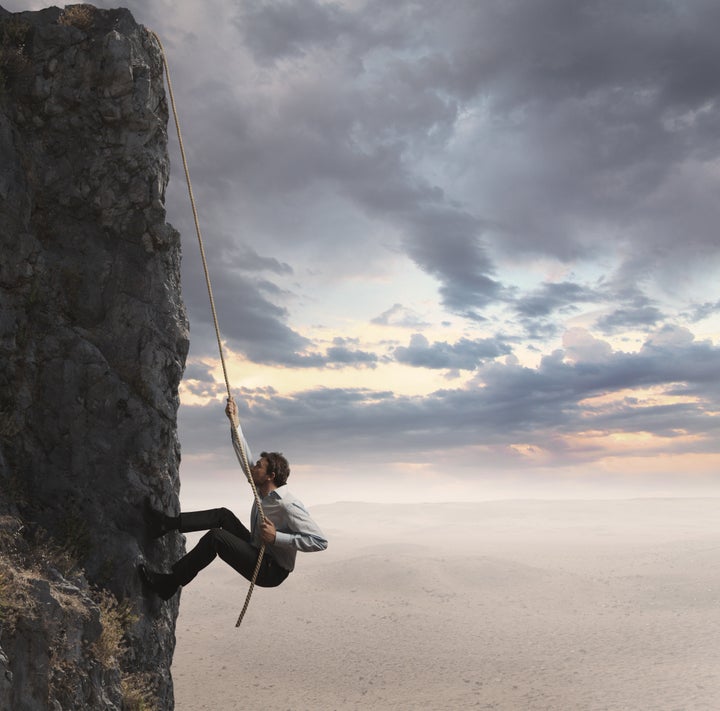 Eight mountain passes. Eleven days in hiking boots. Twelve different beds. Some 35,000 feet of elevation gain. Welcome to my holiday on the Tour du Mont Blanc.
I love nature. I love mountains. I love Europe. And I really love my husband. The year 2012 was his to put the pin on the world map. He chose France, Switzerland and Italy and the route around the highest mountain in the Alps: Mont Blanc.
"Just do it." It is such a simple concept but, for many of us, it's not so easy to put in motion.
The easy part for me was saying, "Count me in!" to my husband. The not so easy part was the six months of sweat equity -- training my mind and body to be able to hike my "derriere" up the mountain with 15 pounds of essentials on my back.
So what motivates us to do anything? What motivates us to get up every day to go to work, to do the right thing, to stretch our limits? It is a lot more complicated than you might think. Immediately following my holiday, I attended the Corporate State Summit in Toronto, where I moderated a panel on the "Mystery of Motivation."
Human behavior, although infinitely complex, is finding more of its explanations and determinants in genes and hormones. The experts on the panel held that neuroscience, psychology, gender, age and the chaos of our world are leaving leaders baffled as to how to motivate their talented employees, their high-demanding customers and themselves. Gallup research reveals that most of the workforce is not fully engaged and people are longing for something more meaningful in their everyday lives.
So, what can we do to unravel the mystery of motivation? Here are some of my insights from the panelists and my trek around Mont Blanc.
Assume that your experiences, perceptions and motivators are not the same as others. Get curious -- seriously curious -- about yourself and everyone around you. During team meetings, ask more questions. In your office and your home, applaud the questions and not the answers. Ask yourself: "What are the unconscious drivers acquired through my life experiences and how do they impact my choices?"
On the first day of the TMB we got lost. We got lost because we assumed we knew where we were going. We assumed we were smart enough and day one was the easy day. These assumptions caused us to miss the trailhead sign to the route we were supposed to take. Our intentions were good. Our execution, well... not so good. We learned, most of the time, you don't know what you need to know about yourself, so, beware of assumptions.
Get real about what is possible to achieve. I often want the end game now, without acknowledging the steps it will take to reach my goal. Understanding where you are and what it will really take to move yourself, your team, your organization to a new level of satisfaction or success is critical to accomplishing big things.
When it came to completing the 180 kilometers, I knew I was the only one who could get me to shelter before dark. I made it through the Alps by putting one foot in front of the other -- one step, one hour, one day at a time. I learned this on one hot morning between Italy and Switzerland, while following a man 20 years my senior with a pack twice the size of mine. (More about that at a later date.)
In simple terms, the Tour du Mont Blanc is nearly 4,000 feet up and then 4,000 feet down many times over. Each stage of this hike, and each stage of anything big in our lives, has its own unique terrain and demands real effort. In the high alpine and the luscious valleys, I learned to appreciate this reality.
Third: Celebrate the Victories.
When it comes to motivation and our personal victories, we rarely set realistic and achievable goals in our effort to accomplish something big in our lives -- weight loss, a new degree, a lifestyle change, a major project -- and then we don't accept the moments when we hit a plateau along the way. Instead, we berate ourselves for not being "there" yet, rather than reflecting on how far we have come and acknowledging our progress.
During the 11 days of the Tour du Mont Blanc, I learned to applaud myself. I learned to look back to see how far I had come, even though there were miles to go. Rewarding myself at the end of every day became a significant part of my motivation, a ritual -- a time for all of us to share our experiences. In these moments of celebration, we acknowledged the elevation we had conquered, the ever-changing beauty of the Alps, the blisters on our feet -- and, we drank beer.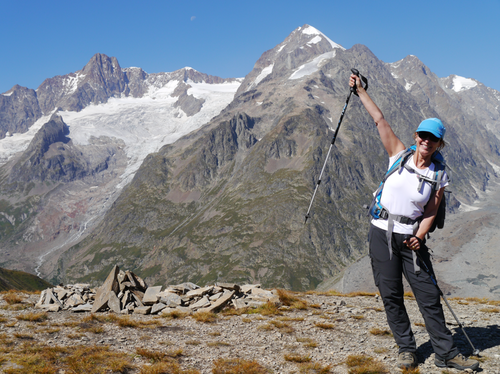 For more on success and motivation, click here.
For more by Mary Prefontaine, click here.