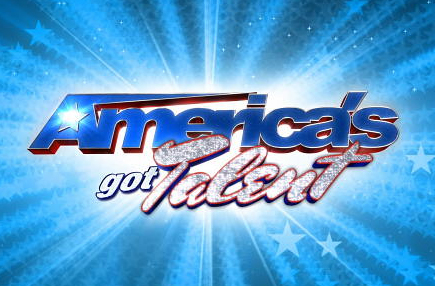 Performances from Cher Lloyd and the Broadway cast of Once dotted the landscape of broken dreams as Tuesday's twelve quaterfinalists were whittled down to the four semifinalists who we will see again when America's Got Talent returns after the Olympics.
The top three performers, as voted by America, were the Olate Dogs, William Close and, as a nice surprise, Joe Castillo.
The judges' choice came down to clogging troupe All That! and mind-reader Eric Dittelman. I think we can all guess who I was pulling for.
Things looked tense when Howie Mandel chose Dittelman and Sharon Osbourne countered with All That! Howard Stern broke the tie by choosing Eric Dittelman, but never fear, those who share Sharon's fondness for the all-male dance team -- she declared them her choice for the upcoming wildcard round. We may yet get that Magic Mike homage.
Here are our final four:
1. Olate Dogs (backflipping puppies)
2. William Close (giant harp)
3. Joe Castillo (sand painting)
4. Eric Dittelman (mind reader)
What are your thoughts about Sharon's wildcard decision?
Follow TV.com on Twitter: www.twitter.com/tvdotcom