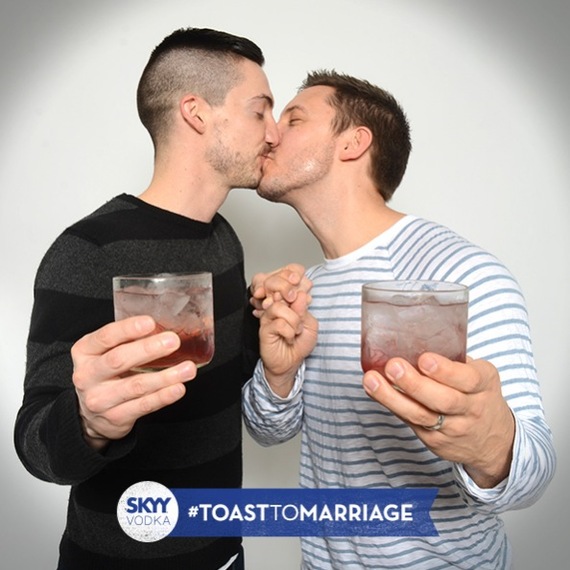 Planning to be in Atlanta next Monday night? If so, you can stop by the W Hotel Midtown to participate in a toast for a worthy cause.
Freedom to Marry and Skyy Vodka are teaming up with Bass and Drag Race star Latrice Royale in an attempt to break the Guinness World Record for the largest arms-linked toast.
It's the kickoff event for #ToastToMarriage, a national fundraiser for marriage equality. The event starts at 6 p.m. in the Great Ballroom at 188 14th St. NE, and they'll need at least 261 people to break the record.
Following the Atlanta event, Skyy and Freedom to Marry hit the road with a #ToastToMarriage tour that will visit several other states. Columbus, Philadelphia, Dallas, and New Orleans are all on the agenda, with the exact schedule to be determined.