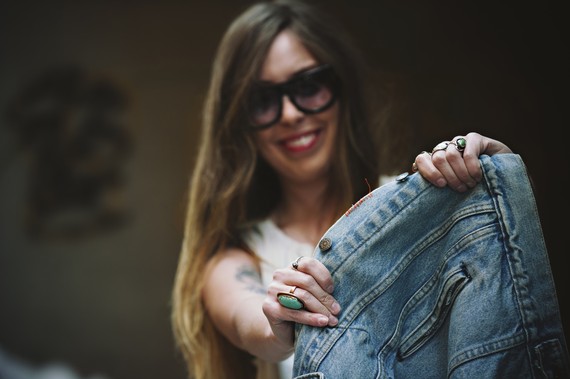 Finally, we have a stylish way to support a cause that, until now, has been anything but stylish.
And it's transforming a lot of lives.
When I was six years old, I went through something that a shocking percentage of kids experience; I was sexually abused. My offender was a close family friend -- someone we all trusted. The panic attacks started then and continued for almost twenty years, until I finally shared my story a few years ago.
Thinking I was a partner in crime, I grew up in terrible fear of my parents learning what I had done; I thought they would be devastated. And, as you might imagine, such a negative self-perception didn't simply go away, but went with me as I grew up.
What's hard to believe is that one in four girls and one in six boys are sexually abused prior to their 18th birthday. Top that off with the estimated 39 million adults -- just in the U.S. -- who went through it when they were kids, and you have a huge chunk of the American population.
Most of them will never tell a soul. I didn't intend to.
But, finally, after realizing that I was not at fault, I told my parents my story. Know what happened next? I received nothing from them but an abundance of love and support.
Soon thereafter, I took a scary step and began to see a counselor. Very much to my surprise, this changed my life, and gave me a sense of freedom and value that I'd never felt before.
I wanted to share this with everyone, so in late 2012, I founded Speak Your Silence. We're a nonprofit with a simple mission: to conquer the stigma of child sexual abuse.
And, our solution to this issue is one of the most basic things that exists: a piece of thread.
It's called The Stitch.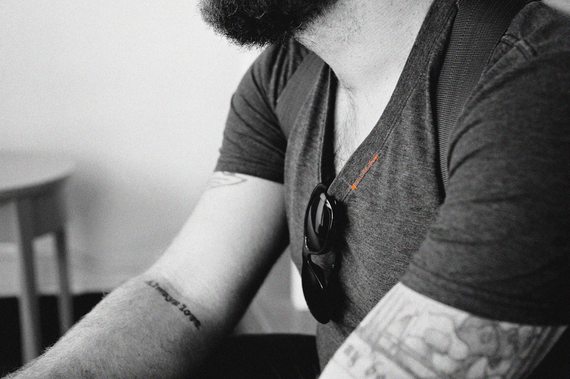 Today, I'm wearing The Stitch -- on the pocket of my favorite collared J. Crew shirt. It's nothing more than a small orange thread, but its zigzag shape is a physical representation of my voice frequency.
By wearing it, I'm symbolically wearing my voice, and showing my friends and loved ones that they are safe in sharing their stories.
The Stitch is really that simple. And it looks good on pretty much everything.
We're seeing people all over the country wearing The Stitch and sharing it online using #TheStitch hashtag.
We're moving child sexual abuse from a taboo issue to a cause people love and support -- whether the issue has personally affected you or not.
The icing on the cake is that one hundred percent of profits from Speak Your Silence products fund free counseling nationwide for individuals personally affected by child sexual abuse, regardless of their location.
It's the very thing that transformed my life.
So, add The Stitch to your beloved pair of TOMS shoes or your favorite GAP shorts, or maybe that laptop bag you've hauled across the globe -- and show those you hold near and dear that you support them in sharing the stories that they've never felt safe in sharing.
You're going to transform lives.
And all it takes is a piece of orange thread.
The Stitch is available for purchase at www.speakyoursilence.org.