In nearly 20 years as an event planner, I've put together countless weddings -- big, small, and everything in-between -- in town and country and exotic destinations, with budgets that ranged from extravagant to relatively modest. For all their differences, though, all these celebrations started from the same point: the desire to make the wedding a true reflection of the couple's personality.
To do that, I get to know each couple and, often, help them get to know themselves better. Whether you're planning your own wedding or enlisting the services of a wedding planner, a few simple steps can help you clarify a vision that's in line with your own unique personality, and make it a reality.
Find What You Love
Who are you, really? What message about yourself do you want your guests to take away from your special day? Maybe you've dreamed about walking down the aisle in a princess dress since you were a little girl -- but does that really reflect who you are today? If you have well-defined style and taste, that's great -- you should absolutely carry that over into your wedding.
But if you need some help putting your finger on your distinct style, start by looking in the mirror and around your home. What common themes do you see? A wedding is a once-in-a-lifetime fantasy event, so don't be afraid to reach for more idealized representations of your tastes. I like to ask couples if they have a favorite hotel, or place to travel -- ask yourself these questions to tease out the looks and experiences you really love and that really speak to who you are.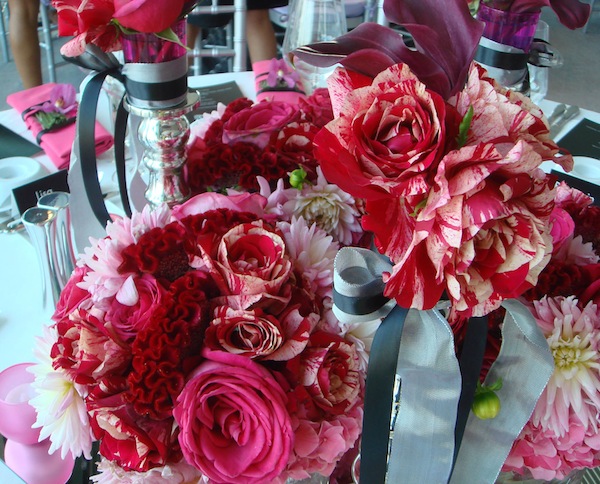 Collect images that appeal to you like these gorgeous flowers

Create A Style Book
Still looking for inspiration? A picture is worth a thousand words! Take a cue from professional designers and create a style book: collect images that appeal to you, either in a scrapbook, in a folder on your computer desktop, or on Pinterest.
Wedding magazines and web sites are a great place to start, but don't stop there, and don't limit yourself to only pictures of weddings. You're not necessarily looking for exactly the wedding dress, table treatment, or floral arrangements that best express your personality, just elements you respond to -- a particular kind of lace trim, a shade of pink, the texture of a tablecloth. These are the things that will help you define your personal style, and help you communicate it to a wedding planner or the vendors you're working with, from florists to caterers.

Make The Elements Work For You
Once you've put together your style book, go through it and ask yourself what it is you like about the images you've collected. How can you use the various elements you've assembled to put a personal stamp on your wedding? And will they work for you? Maybe you have a picture of a wedding gown that you love, but it's not right for your body type -- is there some part of it you can incorporate into a dress that's perfect for you? Or maybe you've clipped a photo of an extravagant place setting that you know is beyond your means -- is there a single piece of what you see that you can incorporate in your plan?
There are very few rules when it comes to wedding planning, but one that I urge couples to stick to is this: if you don't have the budget to do something right, then find another way to do it. Luckily, with creativity, there's almost always another way -- especially if you have a firm grasp on the personal style you're trying to project.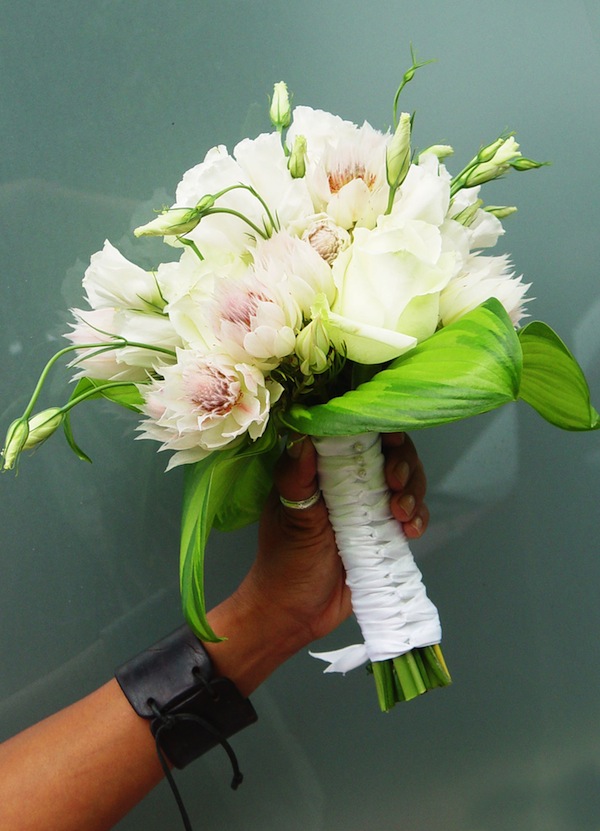 When it comes to wedding style, be yourself!

Complement, Contrast, Edit.
Now that you know the look and feel that you're going for -- classic, rustic, modern, opulent, for example -- it's time to think like an artist. An artist knows how to make a subject pop. You can achieve this with the elements you want to feature at your wedding by complementing and contrasting them with the right design touches.
Say you've found the perfect, picturesque barn for a country wedding; that doesn't mean you need to serve barbecue for the wedding supper -- think of how much more interesting it would be to serve a formal dinner in such a setting.
Or perhaps you and your mate have decided to pay tribute to your shared love of simple pleasures by offering Twinkies and Ring Dings for dessert. Very cool idea -- and even cooler if you serve them on fine china from an elegantly appointed dessert station. These are the kinds of touches that let guests know they're sharing in a special moment.
This kind of complementary, contrasting approach is essential to good design, as is editing and balance -- too many individual elements and too much contrast runs the risk of seeming busy and cluttered. Find a few things that say "you" and frame them with a suitable context that ties them together.
Have Your (Wedding) Cake And Eat It Too.
Weddings are events steeped in tradition, but remember that tradition only provides you with an outline -- one that you should feel free to fill in with elements that are meaningful to you. What's more, the many discrete parts of a wedding -- ceremony, cocktails, supper, after-party -- leave plenty of room for both tradition and personality. Having a traditional wedding and having a wedding that could only be yours are not mutually exclusive -- so let your imagination run wild.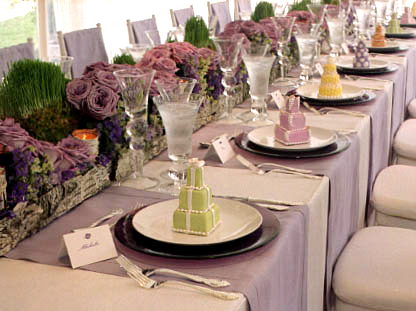 Make your table setting unique and personal
Front page photo by Flickr user Ariff Tajuddin.