FUN FACTS: BILL DALEY When Bill Daley bowed out of the governor's race this week, we lost not only an exciting contested Democratic primary. We also lost one of the most potentially colorful candidates in recent election history. Daley may be out of the race, but we've grandfathered him into our Fun Facts series. You gotta like a guy who gave it right back to Mike Royko. (See Fun Fact #3.)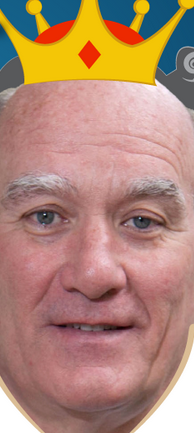 ________________________________________
STATE ECONOMY/STATE ELECTIONS Governing Magazine ranks Illinois' economy 45th in the nation, a rating driven largely by our second-worst-in-the-nation 9.2 percent unemployment rate (which new figures show was unchanged between July and August). Voters tend to be forgiving toward their governors when it comes to the state economy, as long as the governor can point to other accomplishments, Governing notes. That's how Republican Chris Christie has stayed popular in Democratic New Jersey, which has the 42nd worst economy. He's buoyed by his response to Hurricane Sandy. Governing says Pat Quinn is not so lucky, burdened by a bad economy and lacking offsetting accomplishments. It's a great article about the intricacies of gubernatorial politics. Read it here.
________________________________________
PENSION ATTENTION With the General Assembly's special conference committee on pension reform expected to introduce a compromise reform bill any day now, we thought this would be a good time to review how lawmakers voted on the two failed pension bills back in May. Amazingly, Democrats in the House got relatively little support from Republicans as they passed a very strong reform bill that was supported by House Speaker Michael Madigan and had earned the approval of the non-partisan Civic Federation. Meanwhile, there were some Republican votes on a much weaker but union-sanctioned bill that passed the Senate. Find out how your legislators voted here.
________________________________________
STEP 2: HOLD THEM ACCOUNTABLE Once you know where your representative and senator stand on the two pension bills from which the anticipated compromise will be forged, make sure they know that you expect them to press for a bill that will get Illinois out of its financial ditch through significant savings and ensure retirement security for workers, whose retirement funds now are on a path to insolvency. Use our Sound Off tool to send a message about solving the pension crisis to your representatives and the four legislative leaders and Gov. Pat Quinn. (If you don't know who your legislators are, Sound Off will tell you.) Then use Sound Off to get your friends.
________________________________________
SOUND OFF FOR FAIR MAPS Wresting the power to create legislative districts away from the politicians is a mammoth effort that will require gathering a minimum of 300,000 signatures and a boatload of legal work. The Illinois Constitution does not make it easy for citizen initiatives like this one to get on the ballot. Yes for Independent Maps has taken on this Herculean task, but it would be so much easier if the General Assembly would get behind it. Tell your representatives in Springfield and other leaders to support this important reform by using our Sound Off tool. It's an easy and effective way to get a message directly to the people in power -- your own legislators, the four legislative leaders and Gov. Pat Quinn. Click here and demand maps drawn for voters, not to protect incumbents.
________________________________________
SPEAK UP AND SOUND OFF Redistricting and pension reform are only two of many issues on our new Sound Off tool. Taxes, pension reform, school funding and the Metra scandal are among the other topics you can choose. It only takes a few mouse clicks to identify your representative and senator, choose your issue, send your message and encourage your friends to do the same. Believe it or not, Illinois lawmakers really do listen to their constituents, especially when their numbers are too big to ignore. Give Sound Off a try!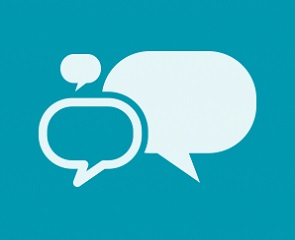 ________________________________________
TOP 5 Here's what's making news in Illinois today:
• 5. State Rep. Sue Scherer introduced a bill to eliminate the state's motor fuel sales tax. (State Journal-Register)
4. Opinion: Bill Daley dropping out of the governor race is bad for voters. (Northwest Herald)
3. Opinion: State lawmakers hold a bigger trump card than the lawsuit they brought against Pat Quinn for suspending their pay. They can override him. (Chicago Tribune)
2. An investigation reveals that Richard J Daley's grandson received a homeowner's exemption tax break erroneously for 12 years. (CBS Chicago)
1. The good news: Illinois' unemployment rate did not rise in August. The bad news: It stayed the same at 9.2 percent. (Chicago Sun-Times)