WHO'S GOT THE "MORAL CHARACTER FLAW?" Ex Metra CEO Alex Clifford says House Speaker Michael Madigan has that big character deficit. Wait, who? Only him? Speaking publicly for the first time at a Regional Transportation Authority meeting, Clifford let loose on Madigan, Metra Chairman Brad O'Halloran and others. You won't want to miss our take on all the juicy stuff in this recap! It'll up your outrage.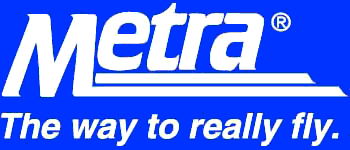 WHERE'S THIS CRAZY TRAIN BEEN? When did this craziness at the commuter rail agency all taxpayers fund begin? Where is it headed? You won't want to miss this Metra timeline of the madness from Reboot's Brendan Bond and Madison Bondi. They, um, track the whole sorry history.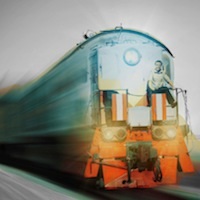 NOT GONNA TAKE IT ANY MORE. Metra's Memogate has added another chapter in the book of clout and bad dealing in Illinois government, where the connected can get help securing raises, jobs and contracts with a call from their heavyweight political sponsors. It's born when politicians carve out safe districts for their members every 10 years. It's time we end the incumbent protection program. Don't you agree? Join us and the Yes for Independent Maps movement to enact the biggest reform going. We need your help. Click here and find out how to get involved.
2014: DILLARD HITS ROAD, FINDS ROCKS Just a few months ago, former Helene Curtis CEO Ron Gidwitz was making calls on behalf of suburban state Sen. Kirk Dillard of Hinsdale. Now, he's jumped on board with private equity specialist and governor candidate Bruce Rauner. In a big way. Gidwitz will be finance chair for Rauner. We look at what it all means. The ups, downs and rough road ahead for Dillard, who has worked for two previous GOP governors. And that's not all. You'll want to see what Attorney General Lisa Madigan had to say when asked yesterday if her dad, Speaker Madigan, ever asked her to hire someone or give someone a raise. Find all that and more in our 2014 blog.
SO HOW ABOUT WINNING WITH LATINO ADDITION? A warm Reboot Illinois welcome to Martin Torres of the Latino Policy Forum. Torres, senior policy analyst, does the math for all the governor candidates. In 2008, Latinos comprised six percent of the vote. Last year, Latinos made up 12 percent of the vote in Illinois. That equals an important constituency that cannot be ignored. Torres offers his thoughts for how candidates can connect with Latinos in Illinois. Take note.
DEMAND ACTION Moody's Rating Service delivered yet another hit to our wallets yesterday. The agency cut Illinois' general obligation debt rating by three steps to A3, again citing pension fund deficits and "unrelenting" budget demands. We've got to keep the pressure on Springfield and our politicians. We need solid, fair pension reform to begin the state's financial healing. Don't miss the timeline that shows the chain of bad decisions and irresponsible governance that turned public pensions into a disaster for all of us. Click here.
WE'VE GOT 7 JUST FOR YOU TODAY Don't miss today's one-stop shop for the best reform and campaign news. We've got the details of that credit cut. The best of the latest on the Madigans and Metra. Big, sad news that Chicago Public School students aren't performing nearly as well now that they've quit dumbing down the state test. You can always find links to the day's news from around Illinois in the Daily Tip-Off section of our website. Here are today's top picks:
7. Moody's lowered Chicago's general-obligation debt by three steps as a result of the state's continuing pension problems. (Bloomberg Businessweek)

6. Kirk Dillard still might have to pay back his debt from the 2010 election to Ron Gidwitz, who just became the finance chairman for Bruce Rauner, one of Dillard's opponents in the 2014 race. (State Journal-Register)

5. The Better Government Association discovered some Cook County doctors and medical workers are shortchanging taxpayers. (Better Government Association)

4. The Tribune editorial board believes Cook County Assessor Joe Berrios should be on the hook for the $529,000 he's costing taxpayers. (Chicago Tribune)

3. Ex-Metra CEO Alex Clifford spoke publicly and freely before the RTA board about his resignation. (NBC Chicago)
2. Lisa Madigan deflected questions about whether her father has ever asked her to hire or give raises to anyone. (Chicago Tribune)

1. Chicago elementary students scored much lower on tests because the test scores were no longer inflated. (Chicago Sun-Times)