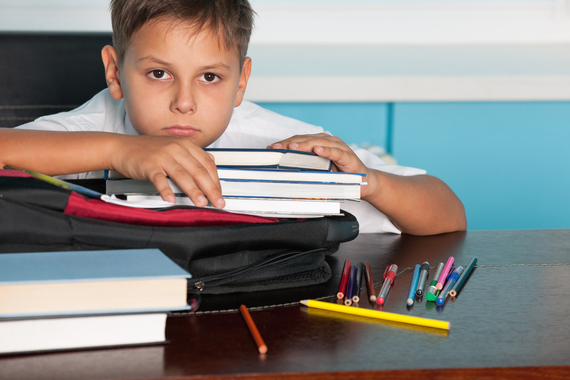 Ever since the No Child Left Behind Act was implemented in early 2002, states have been required to establish definitions of "adequate yearly progress" for schools that receive any federal funding. If a school does not meet the adequate standards for two years in a row, it gets designated as a school "in need of improvement."
We took data from the U.S. Department of Education to look at which schools make up the top of the list. Surprise, surprise, there's a familiar state on it. That's right, Illinois is in the top five of states with the most schools in need of improvement.
And, to be frank, the percentage of schools in need of improvement in Illinois is depressing.