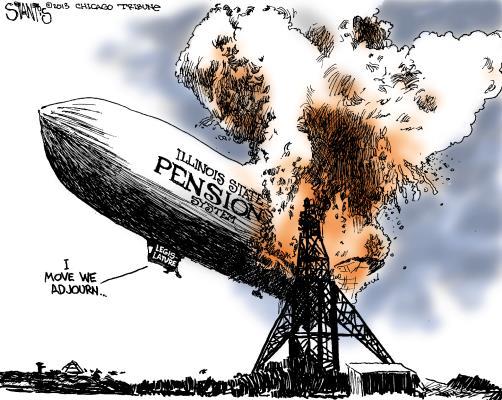 A coalition of Illinois public-employee unions has filed a lawsuit to prevent the state's new pension reform law from going into effect as scheduled on June 1.
After the bill was passed by Springfield and signed into law by Gov. Pat Quinn last December, five lawsuits have challenged its constitutionality. Those lawsuits are moving through the court system and it is unlikely there will be a ruling before the June 1 deadline when the law will take effect.
Under the law, annual increases in benefits are reduced, the retirement age is raised and the salary on which a pension can be earned is capped.
Active employees and retirees both believe the law violates part of the Illinois constitution and will eventually get thrown out by the Illinois Supreme Court. But until that process is complete, they want to try to keep the status quo by delaying the pension reform law from going into effect.
One of the unions that filed a lawsuit represents the teachers of Illinois. While sticking in the field of education, here are the 25 highest-paid school administrators.