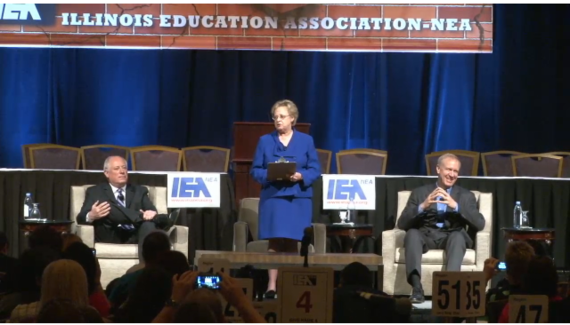 A couple of polls popped up over the weekend focusing on some of the key players in Illinois politics. First, with just over six months until the November general election, the first poll focusing on the race for governor between Gov. Pat Quinn and Bruce Rauner appeared. The poll showed Rauner with a slight 43-40 lead, a figure that means little with so much time to go.
What does mean a lot, however, is what the poll said about both Quinn's ratings and the favorability of public unions in Illinois.
CHECK OUT THE RESULTS FOR THOSE HERE
While Quinn's unfavorable ratings might be high, they're nowhere near as high as the ratings House Speaker Michael Madigan has. His unfavorable ratings are extremely high.
How high?