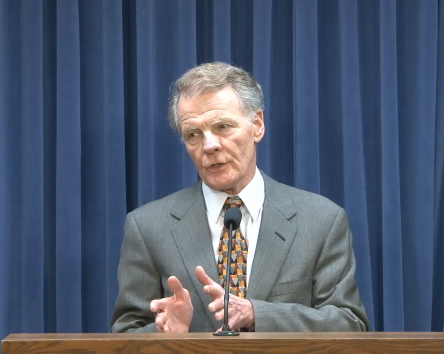 House Speaker Michael Madigan's proposed millionaire tax made its way around the news cycle over the weekend, including on Patch. Reboot Illinois' Matt Dietrich and Madeleine Doubek analyzed the move by Madigan in their "Only in Illinois" weekly video.
We also had a suburban CEO write an op-ed piece sharing his thoughts on the proposal by Madigan. Mike Regan, the founder of Tranzact Technologies, is not a fan of the idea.
Perhaps the most pressing question in all of this is if this proposal eventually becomes law, would we have to update our "12 ways to know your from Illinois" list to include a line about the millionaire's tax? I kid of course, but you should still check out the list.