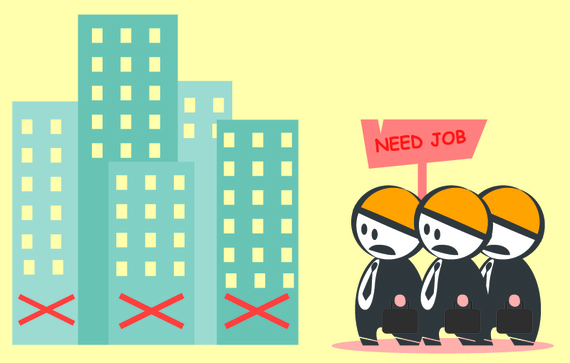 The Bureau of Labor Statistics (BLS) came out with their April 2014 numbers and Illinois has its lowest unemployment rate since 2008, coming in with 7.9 percent unemployment. While that mark is still the third-worst in the country ahead of only Rhode Island and Nevada, it does mark a step forward for the state.
Illinois is still far off its best unemployment rate ever of 4.2 percent (imagine that!) set in February 1999, but things could be a lot worse. And they were, back in February 1983 when Illinois' unemployment rate was a whopping 12.9 percent.
We've got a chart of the highest and lowest unemployment rate in each state, and the District of Columbia, from 1976 to the present day so you can compare the unemployment history of Illinois with the other 49 states.
And if you just want to compare Illinois' unemployment to the rest of the country, particularly the Midwest, for just April 2014, check out this map and chart. Again, while the overall rate is the lowest in six years, Illinois is still lagging behind our Midwest neighbors.