9/11 We remember 9/11 today and so does the Chicago Tribune's Scott Stantis.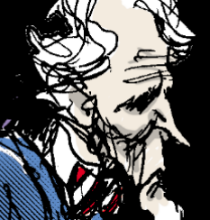 ________________________________________
KIRK INSPIRES Sen. Mark Kirk faced a long and arduous rehabilitation after suffering a stroke in January 2013. A year later, he returned to the Senate. Over the summer, he barnstormed Illinois, covering 1,000 miles in three weeks. Kirk's outlook
through his recovery has been inspiring. Here's a video highlight reel of his summer travels to many parts of the state he had not visited since before his stroke.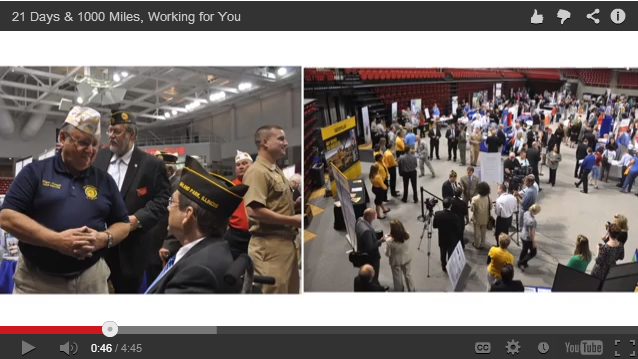 ________________________________________
FELONS AND PENSIONS State Rep. Constance Howard resigned in July 2012 and began collecting her legislative pension of $4,750 a month. She left office to begin working on a plea deal on charges related to her using up to $28,000 from a scholarship fund for personal spending. She'll collect her pension right up until Nov. 21, when she is sentenced (she pleaded guilty to mail fraud in July). Retired Chicago fire Lt. Eugene Ornstead collects an annual pension of $55,000 despite being in prison for life for killing his wife in 1994. Ornstead gets his pension because his felony wasn't committed in the line of duty. State Rep. Darlene Senger wants to change state pension law so former lawmakers in Howard's circumstances can't collect pensions, and so no former public employee can collect pension benefits while incarcerated. She explains the bill she has introduced in an op-ed today.
________________________________________
BIG PICTURE Cases like those above certainly are aggravating, and anything that brings sense to Illinois' public pension system is welcome. But Illinois' pension crisis is vast and and must be addressed as such to get Illinois back on its feet financially. Help us keep the pressure on for a comprehensive solution to the pension problem by signing our petition. And for a quick visual synopsis of how Illinois dug its $100 billion pension hole, click and scroll down.
________________________________________
TWEET OF THE DAY Thanks to Republican gubernatorial candidate Kirk Dillard for attending our progressive income tax forum Monday in Naperville and tweeting about it. (For highlights of the event, click here.)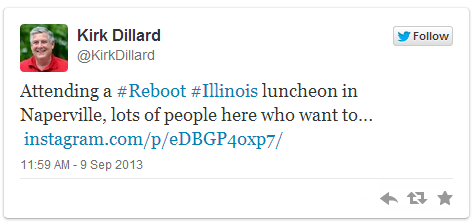 ________________________________________
ILLINOIS TOP 5: Keep up with the top news in Illinois here:
• 5. Chicago Mayor Rahm Emanuel and Chicago Teachers Union President Karen Lewis' relationship got so frayed they haven't spoken in two years. That could be changing soon. (NBC Chicago)
4. Reading and math test scores dropped for Illinois elementary school students, but officials say tougher scoring criteria is to blame. (Chicago Sun-Times)
3. It's looking more and more like Secretary of State Jesse White will run for re-election without any serious contender. (Quad City Times)
2. Springfield's police pension board has continued to overpay the pensions for retiring police officers despite an order to stop. (State Journal-Registerr)
1. Not long after Bill Daley criticized Gov. Pat Quinn's for not knowing about expenses including nearly $700,000 for three sets of doors, Quinn announced a halt of Capitol renovation money. (Chicago Tribune)