TAX TALK Illinois lawmakers face some tough choices about our state income tax. In 2011, they raised the income tax from 3 to 5 percent for four years -- a temporary increase intended to pay off billions of dollars in back bills and help shore up the failing public pension system. That, of course, has not happened. Today the state owes $5.1 billion in back bills and pension payments continue to consume ever-greater portions of the budget. Will our income tax fall to 3.75 percent in 2015 as scheduled? There's an effort under way to scrap the flat tax system entirely and move to a progressive system in which your tax rate goes up with your income. To supporters, it's a fair tax that brings in more money and reduces taxes for lower-income taxpayers. To opponents, it's a stealth tax increase -- they don't believe there will be any bracket at or under 3.75 percent -- that will hand more money to a government with a dismal record for budget management. And damage the state's ailing employment and business climate in the process. Who is right? That's what we hope to find out at our tax forum on Aug. 15 in Springfield. Ralph Martire of the Center for Tax and Budget Accountability and Ted Dabrowski of the Illinois Policy Institute will discuss the pros and cons, respectively, of a progressive tax system. This promises to be a spirited debate on what may be the biggest issue in the 2014 gubernatorial race. We hope you'll join us. Find out more here.
TAX BACKGROUND Progressive income tax systems are in place in 34 of the 41 states that have a state income tax. Would you pay more or less in those states? Our infographic gives the basics on tax brackets and income levels so you can find out. It's here.
ALL IN THE FAMILY House Speaker Michael Madigan, the Berrios family, Cook County Recorder of Deeds Karen Yarbrough... everywhere you look in Illinois politics, the old saying applies: It ain't what you know, it's who you know. Or in some cases, to whom you're related. Illinois government's embrace of cronyism and nepotism rarely has been so fully exposed as it has in the last two weeks. Reboot's Madeleine Doubek cites some prime examples in a blog post today.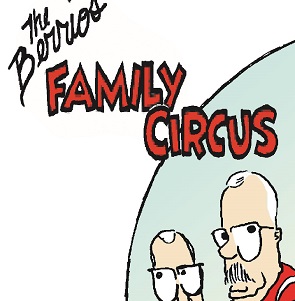 DARTH MADIGAN A short time ago, in a galaxy not very far away... Chicago Tribune cartoonist Scott Stantis casts Illinois' biggest political/family story of the past week in an epic perspective. Careful with that light saber, Mr. Speaker!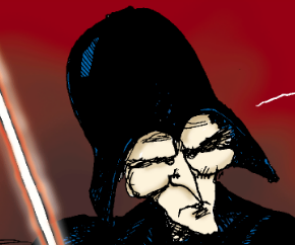 2014: RAOUL FOR GOVERNOR? State Sen. Kwame Raoul says he may become the third candidate in the race for the Democratic gubernatorial nomination. The Chicago Democrat, who holds the Senate seat vacated when Barack Obama was elected to the U.S. Senate in 2004, tells ABC 7 Chicago's Charles Thomas that he'll decide after the special pension committee he chairs finishes its work. He's got some sharp words for Gov. Pat Quinn and Bill Daley too. More here.


NOT FAIR BUT IT'S THE LAW We've got to end the Illinois incumbent protection program. We've joined the Yes for Independent Maps movement to stop the practice of politicians carving the state into safe districts that let them stay in office with little fear of opposition, election after election. We need your help. Click here to find out more and sign on for what promises to be the most important political fix for the better.
TOP 5 We've got links to the state's 5 best news and views offered up today. You'll find links to and summaries of many more in the Daily Tip-Off section of our website.
5. One columnist believes Democratic legislators are just stalling on fixing Illinois' financial problem until the next election. (Rockford Register Star)
4. There is one bright spot amid the state's financial woes that legislators need to take advantage of. (Crain's Business Chicago)
3. A former federal prosecutor won't be heading up an investigation into the Metra scandal. (Crain's Business Chicago)
2. CPS is expected to reveal in the next few days exactly how it plans to try to fill in a roughly $1 billion budget shortfall this fiscal year. (Chicago Tribune)
1. Only in Illinois: an alderman facing allegations of wrongdoing gets a White House award for being a "pioneer for political reform." (Chicago Tribune)