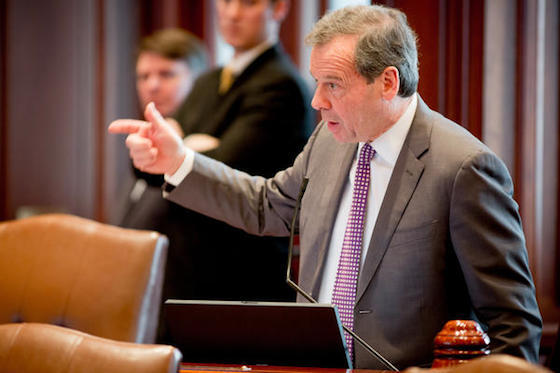 Senate President John Cullerton says he likes Illinois. And it's in writing too, so it would be hard for anyone to dispute him on that fact. Cullerton wrote an op-ed saying despite it being "not all sunshine and rainbows" in Illinois, he is optimistic about the state's future because of the progress he says the state has made the past five years.
What progress you may say? Cullerton has it all laid out for you in his op-ed.
YOU CAN READ CULLERTON'S PIECE HERE
Cullerton definitely says he likes Illinois, but why? It could be for the reasons he laid out in his op-ed, or perhaps it's because he read our awesome list of 25 Illinois fun facts which you can read too.