TERM LIMIT TEMPTATION We're hearing a lot about term limits these days because Republican candidate for governor Bruce Rauner has started a strongly financed initiative to add term limits to the Illinois Constitution. It's an extremely savvy political move by Rauner. He'll benefit from the publicity of the term limits campaign and he'll also capture the attention of voters angry over the general state of politics and government in Illinois. But Reboot's Madeleine Doubek makes the case today that voters would do themselves a disservice by voting for a term limits amendment, should it make it onto the 2014 ballot. A better way to clean things up is to prevent party leaders from gerrymandering the state's legislative district map to their maximum advantage every 10 years. That's the focus of another, better amendment effort. "It would return more power to the people in Illinois and put a stop to rigged maps and elections," Doubek writes. Read more about the Yes for Independent Maps effort here.
SOUND OFF FOR FAIR MAPS Tell your legislators, plus Gov. Pat Quinn and the four legislative leaders, that you're tired of Illinois law allowing the party that controls the legislative map-drawing process to operate an incumbent protection program for members of their party. District maps should be created with voters in mind, not to create "safe" districts or to retaliate against lawmakers of the opposite party. Our Sound Off tool makes it easy to send this message. Click here and try it out.
THE HOG WITH THE BIG SENTENCE Former Cook County Commissioner William Beavers gave himself one of the most colorful nicknames in Illinois political history. The always quote-worthy Beavers lived up to his reputation in the days before and the minutes after he was sentenced Wednesday to six months in prison for tax evasion charges related to his personal use of more than $200,000 in campaign funds. Much of it went into slot machines at the Horseshoe casino in Indiana. We collected some of Beavers' best quotes from this week in one convenient post.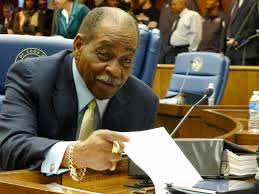 ENOUGH There's no denying that there's some entertainment value in William Beavers' stalwart insistence on his innocence. But corruption jokes have become a lot less funny in Illinois as the reality of corruption's true effects have set in. Join us to demand better. Click here!
FUN FACTS FINALE We wrap up our series of Fun Facts about the candidates for governor today with Pat Quinn, who now is the only major Democratic candidate. You might not agree with how Quinn runs the state, but did you know he once walked it? This and more right here.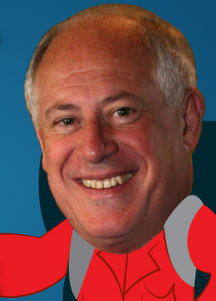 SMALL BUSINESS SUFFERING One of the complaints we hear a lot as Illinois tries to join in the post-recession recovery is that Illinois makes it hard for small businesses to thrive. One way it does this is through a regulatory fee structure that's among the highest in the nation. Elliot Richardson of the Small Business Advocacy Council writes today about the state's unfair LLC registration fee, which is one such obstacle to small business success in Illinois. As you read this, keep in mind that Illinois has the nation's second-highest unemployment rate, at 9.2 percent. A connection, perhaps?
ANOTHER STRIKE AGAINST BUSINESS Illinois businesses pay some of the highest workers compensation insurance rates in the country -- another obstacle both to businesses already located here and to those who might consider coming to Illinois. This is a hindrance to the job growth Illinois desperately needs. Use our Sound Off tool to tell your representatives in Springfield to continue reforming the state's workers compensation system. You can use our message or write your own.

YOUR HEADLINES Here's what's making news in Illinois today:
5. The city of Dixon will receive $40 million as part of a settlement stemming from former treasurer Rita Crundwell's embezzlement of city funds. (Chicago Tribune)
4. Opinion: A former Chicago alderman who just pleaded guilty to a third corruption charge stands out in a state with a reputation for corruption. (Chicago Tribune)
3. Opinion: Former Cook County commissioner William Beavers is going to prison for six months, but he won't change his ways. (Chicago Sun-Times)
2. Mayor Emanuel's plan for fixing the city's pension system is going to take years to have an effect. (Chicago Tribune)
1. Opinion: Term limits are easy to embrace but redistricting reform should come first. (Peoria Journal Star)