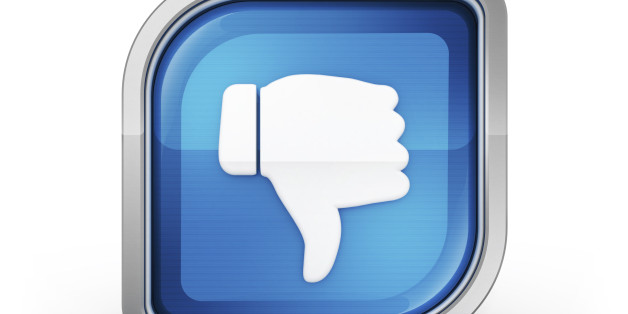 I question Pennsylvania's tourism slogan, "You've Got A Friend in Pennsylvania", because sexual minorities have been de-friended by the Keystone State. But we're ready to change the landscape. My home state has become a nightmare for sexual minorities, a full on assault to that cracked Liberty Bell. Our Governor, Tom Corbett, likened same-sex coupling with incest. Rep. Daryl Metcalfe (the worst offender!) actively thwarts sexual minority legislation, including House and Senate Bills 300, proposed for an expansion of our civil rights.
You can still fire someone for being gay in Pennsylvania, but SB300 and HB300 seek to over rule that and other discriminatory practices. In summary, they are acts amending the act of October 27, 1955 (P.L.744, No.222), known as the Pennsylvania Human Relations Act, further providing for findings and declaration of policy, for right to freedom from discrimination in employment, housing and public accommodation; defining "sexual orientation" and "gender identity or expression"; and further providing for unlawful discriminatory practices, for powers and duties of commission, for prohibition of certain real estate practices, for education program and for construction and exclusiveness of remedy.
Daryl Metcalfe is against it and all other LGBTQ rights in the state. Metcalfe blocked Brian Sims from talking about the Supreme Court ruling DOMA. Brian is an out, loud and proud ex-footballer. But after his first term, he's already being disparaged by conservative Republicans. They're calling for his head over the "Gay Agenda." It's a smart, capable, proud (and rather handsome) head, and I'd like to keep it here, and get him to a run for Governor.
Pennsylvania is the only northeastern state without same-sex marriage -- no marriage, no civil unions, no domestic partnerships. In fact, we have no same-sex recognition laws at all, no anti-discrimination protection for sexual orientation, gender identity or expression. Joint adoption by same sex couples is in question, and men who have sex with men are not allowed to donate blood. The state, as James Carville noted, is basically Philadelphia and Pittsburg with Alabama in the middle. That is not an unfair assessment. Fox News and the Koch Party (I won't call them Tea Party because that is an affront to the real patriots who rebelled against the British in support of American independence) have damaged the Commonwealth considerably.

On a more personal note, I belong to a group in Pike County called Concerned Pike Taxpayers. We are fighting the big government building of a courthouse in our town's historic district. Recently, a county Commissioner told his friend that I would ruin his reputation because I am gay trouble with a capital "G". This is a Commissioner who shook my hand, was friendly to my face, then googled me online, found my writing on the Huffington Post, and called up a colleague to "warn" him about associating with me. If it sounds like high school bullying, that's just about what it is. But this is supposedly an adult, an elected official presumably obligated to represent the entire community. "We are all born ignorant, but one must work hard to remain stupid," so said Ben Franklin.
LGBTQ, we're not going anywhere, but forward in the Keystone state, and the Commonwealth best get on the right side of history. I am going to continue to expose people like Daryl Metcalfe and all LGBTQ hating rats. We are going to win. We will not be bullied. The state of Ben Franklin will be restored to splendor, equal protection for all, a freedom loving place.
On my birthday last year, the ACLU filed a lawsuit in federal court, Whitewood v. Corbett. Both sides of the argument are squaring off in court this year. We face legal challenges and discrimination not experienced by non-LGBTQ residents. Our first order of business, pass House and Senate Bills 300. These would establish equal protection across the Commonwealth. And same-sex marriage! We deserve what the Supreme Court and the rest of America agrees is the natural expression of our love, even state polls are in our favor. We also need to dump Governor Corbett. While he opposes marriage equality, he did say he will sign House and Senate Bill 300. He is not effective, and he needs to be replaced by a non-partisan leader.
If you or anyone you know lives here, talk it up. We need to get rid of these haters and turn Alabama back into Pennsylvania. America, or anyone who cares about human rights and common decency, we ask that you lend a hand. There are many fair-minded, up and coming candidates who need your financial support. Many are going the independent route, because in Pennsylvania, we feel the pain from both sides of the aisle. And independence is within our state motto: "Virtue, Liberty and Independence." But we have to tinker with some stinking thinking. Human rights are not special rights. As Ben Franklin would say: "Tricks and treachery are the practice of fools who don't have brains enough to be honest." Are you listening Daryl Metcalfe?
It's pretty in Pennsylvania, barns and things, lovely antiques and rivers, big Victorian homes, blue stone and blue heron, bald eagles call it home and so do I. Metcalfe, you and your ilk in both parties will lose your battle because human rights trump backward politicians in every hand I play. Your days are numbered, and I start counting this minute. You know you're in trouble when Texas, Virginia, even Kentucky, overturned same-sex marriage bans. While in Pennsylvania, not one law protecting the rights of sexual minorities.
Here's my list of the worst offenders for equality in Pennsylvania:
1. Rep. Daryl Metcalfe (R): The most well known, anti-LGBTQ member of the House. He and the Republican caucus stopped Brian Sims from speaking against the state's same-sex marriage ban. And he has actively sought to destroy House Bill 300 by blocking it from ever being reported to committee or finding its way to the floor.
2. Gordon Denlinger (R): Proposed a new amendment to the Pennsylvania Constitution that would make it legal for business to discriminate based on race, religion, sexual orientation, gender or anything else based on the business owner's religious views. Calling Jim Crow! Jan Brewer in Arizona didn't even sign that bill, but what Denlinger is proposing is even worse than a bill. He hasn't written his amendment yet, but he strategically put out a press release on MLK day announcing his intentions.
3. Governor Tom Corbett (R): Probably the most ineffective Governor in America for many reasons, one of them being that he equated same-sex coupling with incest, and then apologized in one of the most cringe-worthy videos of all time. A few months later, the Governor came out in support of HB300 and SB300, the non-discrimination bill. Instead of half measures and apologies, I believe we deserve a fair voice in our struggle -- one who doesn't need to apologize because s/he wouldn't dream of insulting sexual minorities, and would actively promote the constitution, and overturn the marriage ban.
4. Paul Clymer: PA House Education Committee Chair, he tried to repeal Act 82, a mandate that all public schools file a yearly form and comply with federal and state anti-discrimination laws, including those for young LGBTQ. He also held up anti-bullying legislation in the house.
5. The Koch Party conservatives who have strangled our state -- I am lumping them all together. You who would dare to fly a confederate flag in the state of Gettysburg. The people who shout down free speech, vote along discriminatory lines, and fill our Commonwealth with hate, bullying, even violence.
Please feel free to add your own names, local offenders and leaders, and update the information in the comments section below. We need your voices, now more than ever.
The good news is voters in Pennsylvania are way ahead of the leaders. Support or the freedom to marry gets stronger with every new poll. And support to end discrimination at work, housing and in public accommodation is gaining traction fast. Want to speed the plow? Sign up with "Equality PA", a powerful grassroots organization working overtime for change. Find them online and give generously.
Okay, America -- especially you in the northeast -- a friend request and one for your support has been sent. I'm just waiting for that reply. I'm calling our state capital in Harrisburg right now. Won't you join me and demand full equality? I'll close with Ben Franklin again: "Either write something worth reading, or do something worth writing." And I hope we do both not just for Uncle Ben, but for all Pennsylvania and America.