Before the Supreme Court handed down its verdict in the case of Loving v. Virginia in June 1967, marriage between the races was an illegal offense in several states. In June 2013, the Supreme Court will have the opportunity to once again face down discrimination and uphold the right of every American, gay or straight, to marry the person they love, when it rules on the constitutionality of California's Prop 8.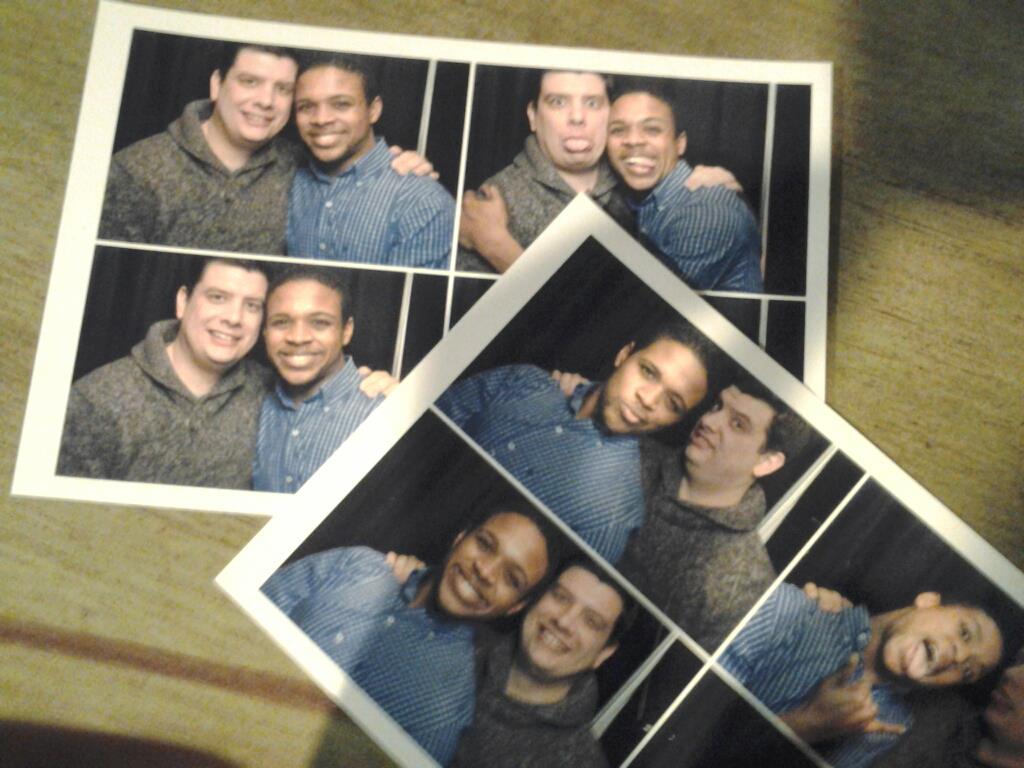 My name is Matthew Johnson Harris. I am a performer, blogger, and fitness instructor and an African-American man in love with a Caucasian man.
My partner, Mark Otto, is the assistant principal at a New York City public high school and a candidate for City Council representing District 7. Mark is devoted to his students and often puts their needs above his own, frequently foregoing his campaign duties to be there for them. He also volunteers to help homeless LGBT youth. Mark's values and actions have nothing to do with his skin color or sexual orientation, but they have everything to do with why I fell in love with him.
Over the years, I have endured countless jokes and sarcastic comments from fellow African Americans, which I suspect have less to do with Mark and more to do with their own feelings about relationships with Caucasians. Surprisingly, these tensions exist even in a place as diverse and progressive as New York City! I can only imagine how much more difficult this would be back where I am from in Texas. When Mark went to high school in South Jersey, there were only four students of color and no positive examples of gay relationships. Thankfully, he was able to grow beyond his limited experiences, though he did not find many sympathetic ears or open arms when he returned home years later to share who he had become. However, Mark was not willing to step back in time and is pushing forward instead, living his truth.
Our relationship has also been a struggle for our families. My mom had difficulty accepting me as gay, but her own traumatic experiences with white people while growing up in the South made accepting my white partner even more challenging for her. Mark also grew up in a family that forbade interracial relationships, because it was not "right." However, to Mark and his cousins, how a person loves is more important than how they look. Thankfully, with time, Mark's family came to accept his homosexuality and our relationship, and I now feel like one of the family. My mom has also made great strides in accepting Mark into ours.
Middle Collegiate Church, under the direction of Rev. Dr. Jacqueline Lewis, has also been a major support for us. We actually look forward to going to church every Sunday. I know what you are thinking -- that this is the last place on Earth that would accept us -- but you would be wrong. Middle Collegiate Church is a progressive and socially active community where people of every color, gender, sexual orientation or other classification are welcome. Middle Collegiate Church's message is "God is love," which I believe is a message that many churches espouse but few actually live by.
One example of the profound impact that Middle Collegiate Church has had in our lives was at last year's New York Pride Parade, where I was marching with Mark in support of his City Council campaign. Middle Collegiate Church was also there. In fact, they were directly ahead of us, on a bright pink float, and at the head of the float was our amazing pastor, Jacqui, who was hugging parade watchers and telling them how much God loves them. As an African-American woman married to a Caucasian man, she understands the importance of Loving Day as well as the pending outcome of the Prop 8 case on our relationship. Mark and I often wonder how different our childhoods would have been with Middle in our lives, but although we can't go back in time, it gives us hope and joy to know that children (and hopefully our own) will grow up in this supportive, open and loving community.
Check out an awesome picture of my pastor and me rocking out at last year's Pride: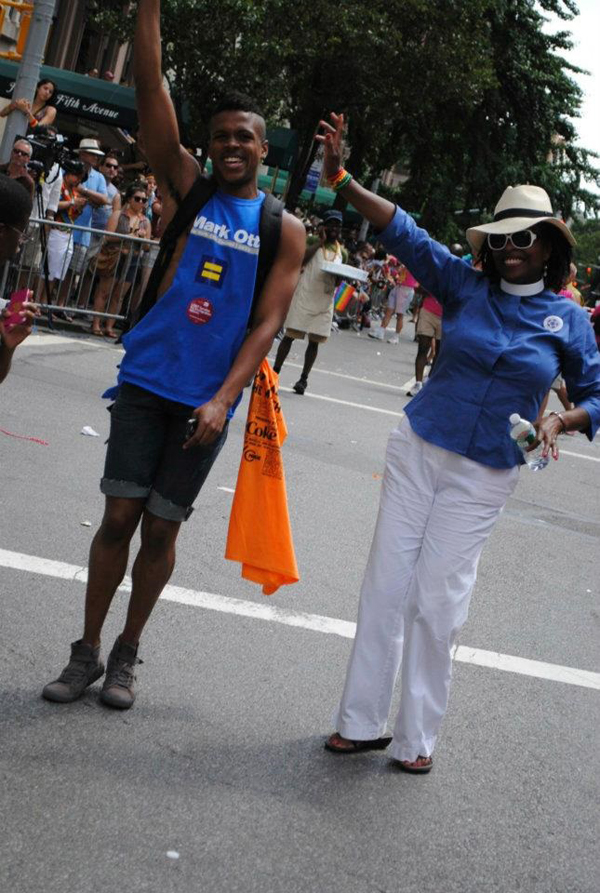 Although we are not planning a wedding anytime soon, it is important that our government support and recognize that our love is as powerful and valuable as that of any heterosexual couple, just as it was for Mr. and Mrs. Loving despite their races. Thankfully, our country has made significant progress, so the next generation of LGBT youth will grow up in a more open and accepting society. However, as we continue to speak up, there are many who will feel threatened and literally fight back, as evidenced by the recent uptick in hate crimes against the LGBT community.
Despite all of the challenges we have faced as gay men and as an interracial couple, nothing will ever stop Mark and me from standing up for love.
For more information on Mark Otto's City Council campaign, check out www.markotto2013.com.