While trends like the seasons come and go, it is that guaranteed transition from the bitter cool days of winter to the sun-drenched summer equinox that is the principle behind today's latest design trend. Defining the aesthetic for well over two decades, metal finishes like chrome, nickel and silver have been a constant staple, but it is the switch in the discerning designer's eye that is now looking towards warm metals hues to finish off spaces.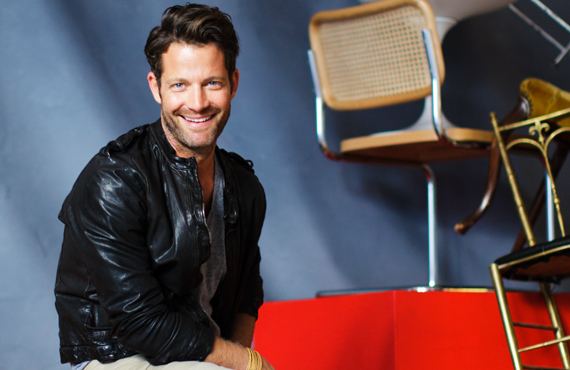 "If you really look at the cross-section of what's happening in design right now I think people are gravitating to things that feel a bit time-worn. Brass and German silver and copper are things that have been around for ages but we're sort of drawn to them again in a new way," explains Nate Berkus, celebrated interior designer and media personality. "I think it's only been in the last couple years that I'm noticing clients coming to me and being like we don't want it to look quite so new... the finish is meant to be muddle and is meant to wear, it's meant to shift and change and mellow over time, and I think that's the draw."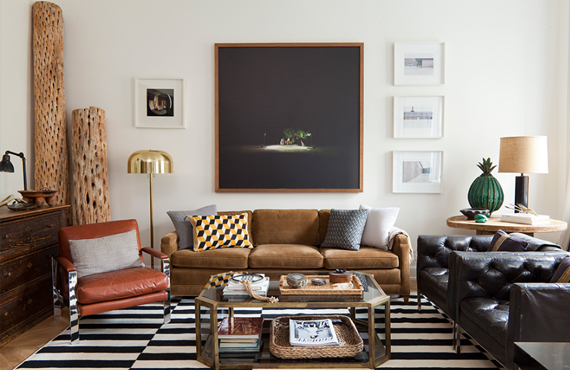 Photo courtesy www.nateberkus.com
It is today's new interpretation and innovation in application and design that sets the trend, designers like Nate Berkus are using these warm metals in contrast to accentuate minimalist and maximalist designs alike. Using touches or gold, bronze and brass to create unexpected levels of elegance.
"The '80s was a bit more of a ubiquitous lacquered shiny brass shown with glassy coffee tables and reading lamps. The '90s moved into men's club polished nickel, a cooler metal," explains award winning Los Angeles-based interior designer Mary McDonald. "The warm metals today incorporate a wider range of applications... We are using contemporized versions of machine age lamps, 19th C. French lighting inspirations all juxtaposed with '70s angular matte brass shapes and silhouettes throughout home design. The difference is it is all being used without reference to exactly one particular warm metal in one direction of finish."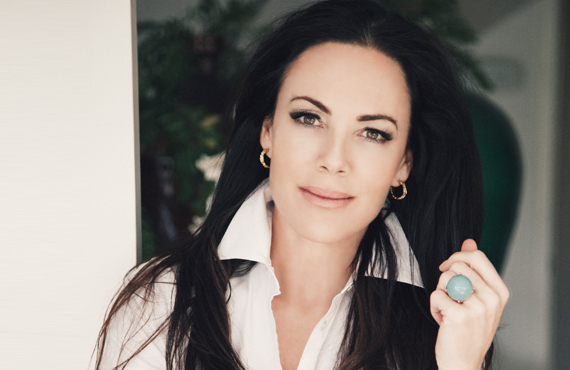 It is this innovative transition of the home, where there are no rules and anything goes, and filtered through the lens of a seasoned designer's eye anything goes together. Our homes are now starting to shape personalities -- from the sterile cold of cool metals to the inviting textures of a well-worn and patina.
"The thing that is pretty universal about working with metallics in the home is they're meant to be neutrals. That's the thing I think sometimes people have an issue with getting their brains around," says Berkus "It is a great opportunity to sort of look at the landscape of your room and be like what could I kick it up a little bit with or how can I make this feel a little bit more sophisticated. I have always believed that the best interiors are the ones that feel layered over time and assembled."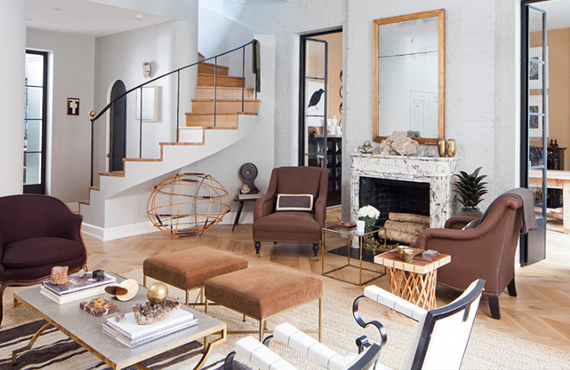 Photo courtesy www.nateberkus.com
When it comes to adding these warm-hued metallics into your own existing home design, McDonald advises "create some balance with how much and where. Sometimes it helps to use items with varying patinas on the same metal such as brass for a more time evolved look. Brass can be bright and patent all the way to bronze. It adds more depth to have a variance... I think a pair of aged brass reading lamps or a single chandelier with a sore bronze frame will instantly enlighten a room. I use my Leopold sconce all over the place since it is current and timeless adding a bit of understated glamour to any room."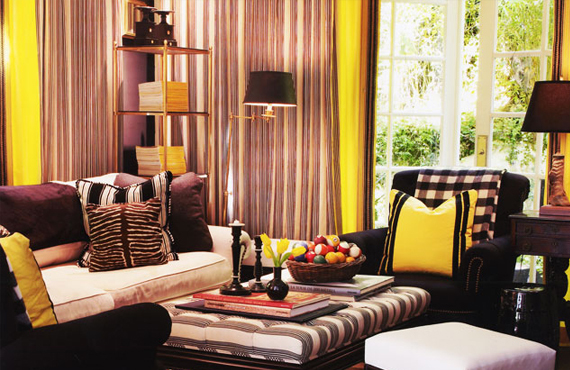 Photo courtesy www.marymcdonald.com
Whether your pleasure is gold, copper of you're all about that brass it is this inventive time in home design and décor that the fundamentals are changing. Explore layering in warm metal hues to create spaces that not only feel decidedly modern but also sing with personality.