The Huffington Post turns 9 on Friday, May 9, 2014 and I turn 36 on Sunday, May 11, 2014 a.k.a Mother's Day, so 9x4! There is much to celebrate in both cases and I feel great with more wisdom and sense of self than I did a decade ago. I wanted to take this time to highlight a moment from each of the last 9 years before all the major upcoming partying is to be had. I am proud of these impactful moments and feel it's important for us to remember back to what shaped us, inspired us, made us laugh and especially when we took those huge leaps, diving head first into this crazy little thing called LIFE!
2005: Extras Premieres
As an actor working in NYC, I was no stranger to many different kinds of jobs and I had been an extra as well as a stand-in on many sets along with various roles since 2000. It was a joy to see a series focused on those in the background and show that they are real people with real dreams as silly as they may have seemed. This definitely gave me a deeper love for Ricky Gervais and of course, The Colbert Report also premiered which continues to thrill me with each of its daily shows!

2006: The Year Of Little Miss Sunshine
When you buy a ticket for The Avengers or Bridesmaids, you have a pretty good idea of what to expect to see on the silver screen. When I walked into Little Miss Sunshine, I had known little more than Greg Kinnear was in it. It was a movie that completely surprised me and became one of my favorites of all time, with seeing Steve Carell in a new light and discovering actor Paul Dano, whom I just ran into on the streets of NYC the other day. I said "You're awesome, Paul!" and he responded with "Thanks man!" Also, the following year, he appeared again in maybe my favorite movie of all time in There Will Be Blood.


2007: Working With The Internet Comedy Group That Included Amy Schumer.
In the midst of taking UCB classes and studying at the William Esper Studios, I met many more fellow actors including Amy Schumer, Michael Torpey, Michael O'Gorman and Jessie Cantrell. They would form an Internet Comedy Viral Video Group and recruit me for this fun, lovely sketch that really sticks with me, even today!

2008: Leaving The Red Planet
As an actor, waiting tables is par for the course and I was done serving those courses as I made a decision to leave this Time Square tourist trap and make my first film. The film would feature many fellow actors that I had met and worked with at Mars 2112. Also I saw Bruce Springsteen for the first time at Giants Stadium!
2009: My Mom, A Daily Inspiration To Me, Retiring From the NYC Public School System
She taught a variety of elementary grades along with ending her teaching career as the school librarian for P.S. 19 in Corona, Queens. She worked with the Robin Hood Foundation to build a brand new, beautiful library that was a fun place for children to come and read. I believe she truly made a difference in many lives in her 39 years starting back in 1970 and it was a proud moment to see her finish her career on her own terms. Happy Mother's Day and Happy Birthday Mom!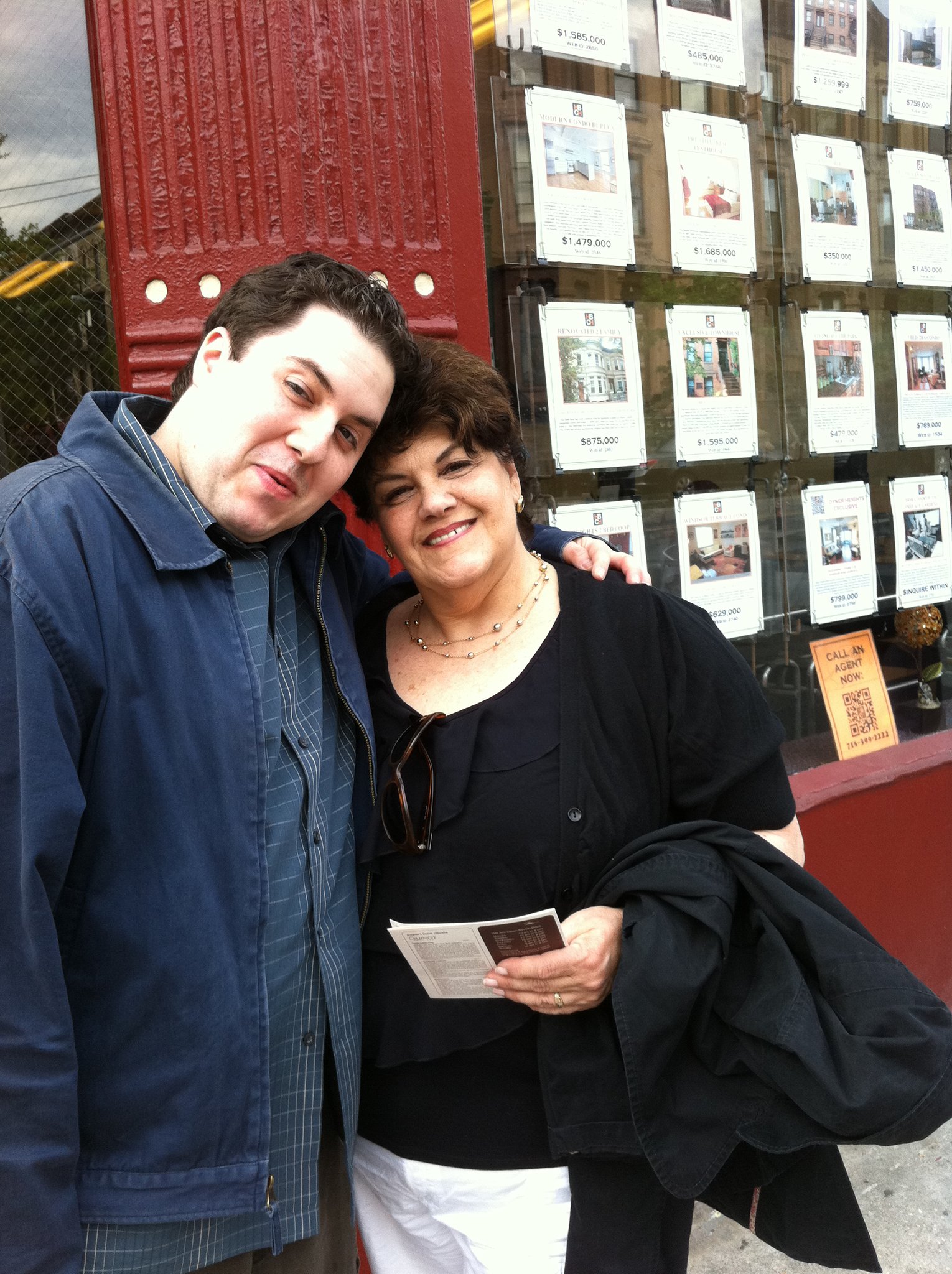 2010: Finishing My First Movie
Acting was a clear choice for me and I discovered that I really wanted to tell my own stories along with the idea that mimes don't get the respect they fully deserve. As you know, a mime is a terrible thing to waste. A mime doesn't talk and the opposite of that to me was a therapist, who has to listen to patients talk all day and of course weigh in themselves for that hefty hourly fee. The movie's title is Yoko/Schmono and some of you might think it's about Mrs. Lennon, well it's not, but I did try to use "Oh, Yoko" as the title theme in which her lawyers said "No, and we can't tell you why!" Grab some popcorn and enjoy my three years of blood, sweat, tears and moxie!

2011: Discovering Google+
As someone who has been fascinated with this world of the interwebz since middle school during the days of bulletin boards and this new thing called AOL, I was definitely into all social media as Friendster came out leading us to today with Facebook and Twitter. I was already using Google Buzz and Google+ was just a natural next step. I've been using it since the day I received my beta invite and have met lots of amazing people which also led to the creation of Hangout Conversations.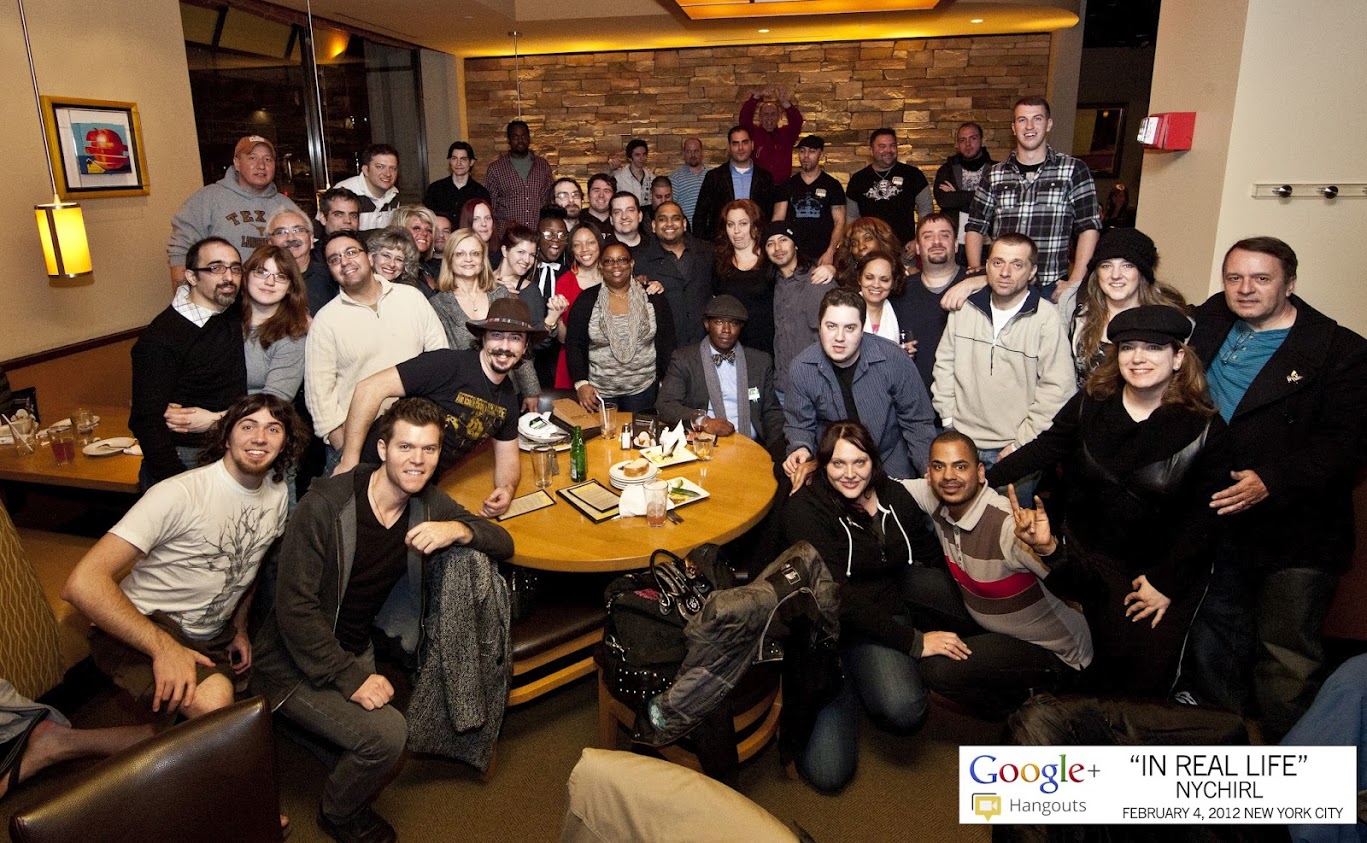 2012: My Nephew Simon Is Born
Kids are amazing and they do say the darndest things! I hope to be a father one day and was so proud to meet my nephew Simon, to love him and spend as much time with him as possible. I plan on spending my birthday weekend with this special little dude and hear all the new words he's learned. He has the best laugh and whether he's saying epic or Uncle Mack which is almost Matt, I am grinning from ear to ear.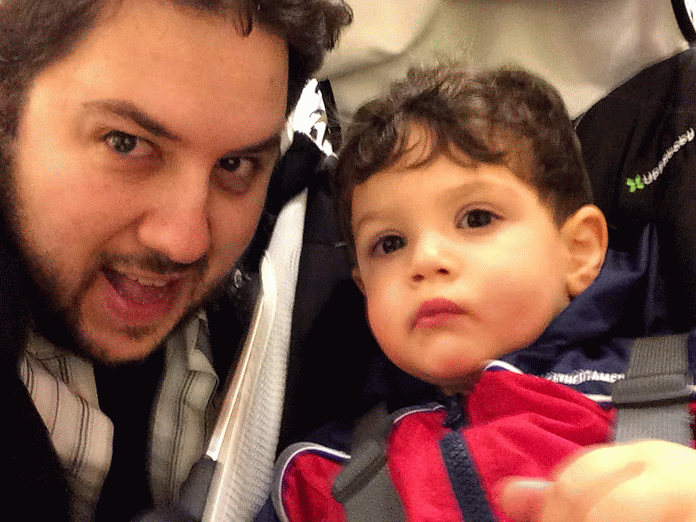 2013: Working @HuffPost
My journey continued when the dots of my life kept connecting and my positive energies plus efforts led me to The Huffington Post! I try to do the
NYT
crossword puzzle when I can, especially on Sundays and there it was staring right at me with 9-Down this past week. The coolest part of this discovery was to see what happened next as I shared it with
Arianna Huffington herself
.
HuffPost is about to turn 9... and look at 9-down on Sunday's @nytimes crossword puzzle! Coincidence, @Will_Shortz? pic.twitter.com/PVg59a2wn0

— Arianna Huffington (@ariannahuff) May 6, 2014
2014: FOODPORN!!!
Delicious Burritos! What? It's still early in the year and they are pretty spectacular!
It's been awesome to also create Huffington Post Hangouts including this gem with "From Dusk Til Dawn: The Series" and "70s Show" star Wilmer Valderrama.