Friday night Dix Hills-born Ryan Star, the Paper Magazine-dubbed "alt-rock Frank Ocean," brought the house down at one of his summer residency shows at Rockwood Music Hall on the lower east side.
A gifted performer and songwriter known for his ability to deftly soar into upper registers with real, pleading grit and back again with uncommonly delicate falsetto notes, Star's aggressive vocal style easily built and released audience tension again and again. Star understands dynamic, and it's one of the reasons his string of rare and intimate solo NYC shows have consistently sold out, often minutes after going on sale. While Star's infectious indie folk rock song-stylings lend themselves easily to singalongs, his concerts are anything but an easy-listening experience. In fact, Star's hilarious in-between-song banter accounts for, by far, his set's lightest moments. Attending an R.Star show (as he's known colloquially to his rabid fanbase built over years of touring, TV placements, and radio spots) is always an intense experience, forcing more introspective listeners to confront their own realities as he sings about love, change, and the human condition.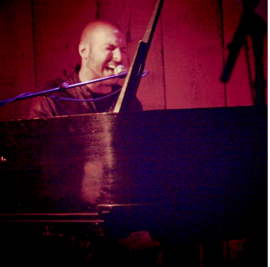 Friday night saw Ryan performing from the gut, and it's clear that when his songs finally had their moment to aerate during the all-too-brief 45 minutes he had the stage, they did so violently at times. During the stunning bridge to "Spaceman Fugitive", in front of a sold-out crowd, Ryan slammed his instrument and nearly put a dent in the wall behind him. It was clearly an out-of-body moment for Ryan, which happens frequently during his impassioned sets. "All is quiet, but in my head there's a screaming anthem," Ryan pleads. We're glad he doesn't keep those anthems in his head, though, because whether on keys or acoustic guitar, Ryan's crescendos have become somewhat of a trademark for him, delivered at times with the force that could rival a jet engine.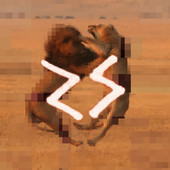 Ryan's latest album, ANGELS+ANIMALS, released independently, is an exquisite journey down the rabbit hole of love found, lost, and regained with new insight. Every track oscillates between the bleak and beautiful moments during which we feel most alive. A thinking man's lyricist, the entire album also stands as a nod to Joseph Campbell's monomyth, the classic sequence of actions that are found in many stories across time and space. ANGELS+ANIMALS is also Ryan Star's own "hero's journey" as it marks his first full-length album released since his stint at Atlantic.
Catch him at Rockwood again on July 10th and listen to ANGELS+ANIMALS on iTunes or Spotify, or listen to "My Life With You" (audio only) and watch his vocal mix for "Sailing On" below: