Some of the most popular and well-known heroines of literature are the outspoken troublemakers. Think Scarlett O'Hara, Anne of Green Gables, Emma Woodhouse, Becky Sharpe or Lady Macbeth. And then there are the wallflowers: shy, reserved, and often overlooked by their fellow characters even though they are tremendously captivating to readers. Behold: four fantastic wallflowers from romantic literature.
Anne Elliot from Persuasion by Jane Austen
Anne Elliot is a classic example of the overlooked and underestimated wallflower who eventually captivates the hero. Romance author Katharine Ashe (Kisses, She Wrote) says, "Anne is not merely a wallflower; she's practically a servant, beaten down and thoroughly stomped upon by her family, though she's the smartest and the best of them all. But she is loved -- though she doesn't know it -- and in the end she shows everybody she has both a heart and a backbone." Romance author Caroline Linden (Love and other Scandals) adds, "Anne loses the guy (Cpt. Wentworth) for a while, but then she gets him back... without changing a thing about herself. She's a little older and wiser, but still everything he loved about her in the first place."
Wallflowers win. Eventually.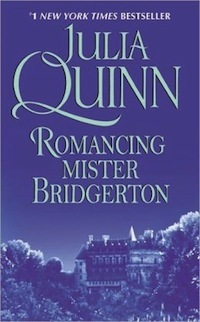 Penelope Fetherington from Romancing Mr. Bridgerton by Julia Quinn
This is a perennial favorite of romance readers. Penelope Featherington's wallflower status has ensured that she in a spinster and -- spoiler alert -- has been able to get away with penning a salacious gossip column about the very members of high society who never took much notice of her. "While she has been on the sidelines she has never wilted," says author Sara Jane Stone (Command Control). "She watches the world around her. And when it is her turn to shine, her strength of character comes through." Her secret identity threatens her budding romance with the oh-so-dashing Colin Bridgerton (who of course took years to notice Penelope. But once he did... sigh).
Just because you may not notice wallflowers, it doesn't mean they aren't paying attention to you.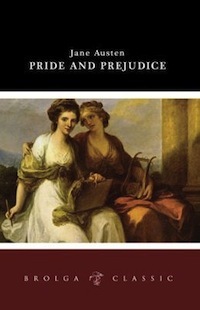 Mr. Darcy from Pride and Prejudice by Jane Austen
Though we often think of wallflowers as plain girls or spinster women, Mr. Darcy is in possession of some classic wallflower tendencies. At a ball, he is more likely to be found scowling around the perimeter of the ballroom rather than dancing. We often see that he prefers to keep to himself rather than chatter with the ladies. Contemporary author Megan Mulry (In Love Again) writes "Mr. Darcy tops my list of all-time favorite wallflowers (or anti-wallflowers) because he's such a prig about it: 'I am in no humour at present to give consequence to young ladies who are slighted by other men.'"
Wallflowers aren't just women.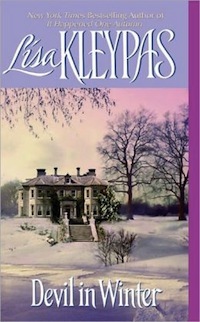 Evangeline Jenner from Devil in Winter by Lisa Kleypas
This historical romance novel matches the villain of a previous book, the utter rake Sebastian, Lord St. Vincent in a marriage of convenience with a wallflower of the first order. Evangeline Jenner is shy, has a terrible stutter, and stands to inherit a fortune if she can escape her unscrupulous relatives. "Evie is a wonderful heroine because when faced with almost insurmountable obstacles, she doesn't crumple up in defeat," says author Laura Lee Guhrke (When the Marquess Met His Match). Like the very best wallflower stories, this one is about one who finds strength and confidence from love -- and who manages to reform an unrepentant rogue.
When the stakes are high, wallflowers rise to the occasion.