One could conclude from recent economic reports that housing, labor, and financial markets in this country have stabilized and essentially recovered from the 2007-2009 recession. It's not crazy to believe that things are getting back to a pre-recession norm because, for some households, the financial crisis really is over.
Fewer people are losing their homes. The housing market crash was one of the primary reasons for the 2007-2009 recession. In many neighborhoods, foreclosure rates have fallen well below the record highs reached during the housing crisis and fewer families are trying to save face by selling their homes in short sales.
More people are buying homes. Although sales for new, single-family houses slowed this summer, it has become easier for many families to qualify for a mortgage loan. The Federal Reserve reports that banks have relaxed their lending standards and made home purchases easier for borrowers with good credit who can qualify for prime mortgages.
More people are steadily employed and have stable income. Unemployment rates reached record highs in 2010. Though the economy added fewer than expected jobs in August and labor force participation rates remain lower than they were before the recession, the unemployment rate has been falling since 2010.
More people have a higher net worth. The stock market has rebounded. Larger stock portfolios combined with more housing equity has helped families recoup their recession losses.
While many American households now face a bright and promising economic future, it is now clear that the recession and post-recession recovery has a different look and feel depending on whether you are wealthy, middle-class, or poor.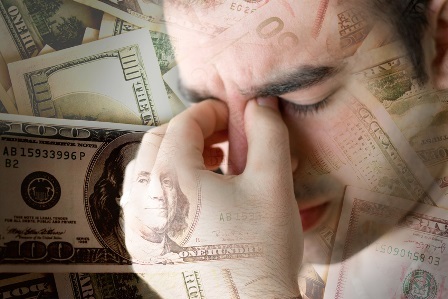 Higher-income households and neighborhoods have, for the most part, recovered from the recession. They are feeling optimistic about the economy. The same cannot be said for middle- and lower-income households.
A Wall St. Journal poll found that almost half of the people surveyed feel the country is still in a recession, and that 64% said they are still feeling the impact of the recession. A recent Pew Research poll reveals that most people who earn less than $75,000 feel like they are falling behind.
A study, conducted by the Federal Reserve, indicates that more than one-third of U.S. households felt that they were worse off financially in 2013 than they were five years earlier (in the middle of the recession).
The results presented in the Federal Reserve's 2013 Survey of Consumer Finances (SCF) provide a particularly insightful look into why so many middle- and lower-class Americans are pessimistic about their economic recovery, and their financial future.
Income for all workers except the highest earners has been stagnant for over 30 years and census data show that average family income is about the same as it was in 1995 once you adjust for inflation. The SCF reports that most American families did not have an increase in income between 2010 and 2013.
In sharp contrast, the SCF reports that income and wealth for the top 3% of U.S. families rose to historically high levels in 2013. Families in the bottom 10%, however, saw "substantial declines in real net worth" between 2010 and 2013. The SCF observes that the increase in the share of income for the wealthy mirrors the declining income share for the bottom 90% of households.
A lot of Americans rightly feel that they have not recovered from the recession. Some Americans have had a full economic recovery from the recession. Most, though, are still waiting to recover.