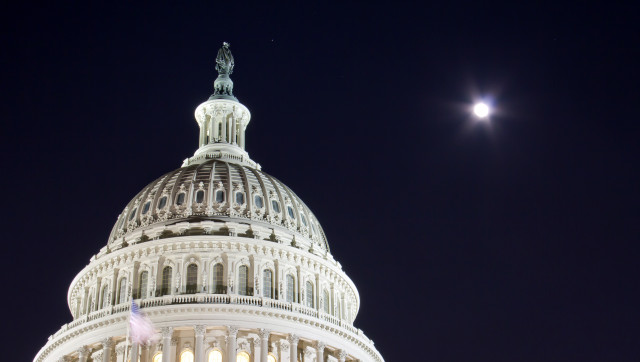 As immigration policy takes center stage on Capitol Hill this year, it is important to learn from our last experience in 2007. Like many civil rights organizations, AAJC remembers the great collapse of 2007 when a divided Congress, despite President George W. Bush's support, failed to pass a comprehensive immigration bill. Prior to its demise, however, the legislation's success looked all but certain.
Here are three lessons our political leaders should heed as they again try to overhaul our broken immigration system.
Lesson 1. Don't throw in the kitchen sink.
Lawmakers' penchant for tacking on unrelated bills helped sink many ambitious pieces of legislation and immigration reform was not immune. This time, Congress needs to stick to the matter at hand -- fixing our broken immigration system. And we cannot talk about comprehensive immigration reform without reuniting families.
Family immigration is the system's cornerstone, with family sponsorships accounting for more than 85 percent of legal immigration into the U.S. Yet, our system allows families -- husbands and wives, mothers and daughters, brothers and sisters -- to live apart for years, sometimes decades. The problem is particularly acute for Asian Americans. Four of the five countries with largest backlog of applications under the family system are in Asia. More than one-third of all applicants to the family system are sponsored by Asian Americans.
Lesson 2. Reintroduce transparency into the debate.
In 2007 the lack of transparency and meaningful community input plagued the policy debate and legislative process, ultimately leading to the bill's failure. Congressional leaders and the administration believed that a closed-door process was the most effective way to deal with this controversial issue. Senate leadership bypassed committee hearings and refused to even debate additional amendments to the final bill -- dubbed the "grand bargain." This opaque approach backfired. Having ignored community voices, the drafters of the bill could only guess what provisions would be acceptable to various constituencies.
Lesson 3. Develop a coordinated and unified message.
Many groups and policymakers were disillusioned by some of the concessions granted to make the bill more palatable. Most of the post-mortem analyses concluded that proponents lacked a clear message and argument for reform. The stories of immigrant families were muted; the experiences many had to endure to come to America were pushed aside to make room for political theater and empty rhetoric. This year, lawmakers must better explain what these reforms mean for real people, their families, and the U.S. economy.
Studies conducted by groups from across the political spectrum acknowledge the economic and cultural benefits of a robust and efficient immigration system. Immigrants who enter the country through family ties are more likely than any other demographic to start small businesses, which create jobs for immigrants and citizens, alike. This entrepreneurial spirit has positively influenced inner-city revitalization and job growth in key cities such as New York, Miami, Chicago and Los Angeles.
Immigration was not always a partisan issue -- just five years ago, Republicans and Democrats came together in an attempt to create an immigration system that works for all Americans. If November's elections delivered one resounding message, it was that the voters want compromise that leads to solutions. We have an opportunity to reunite families, repair our broken immigration system and rebuild our economy. Will Washington get it right this time?