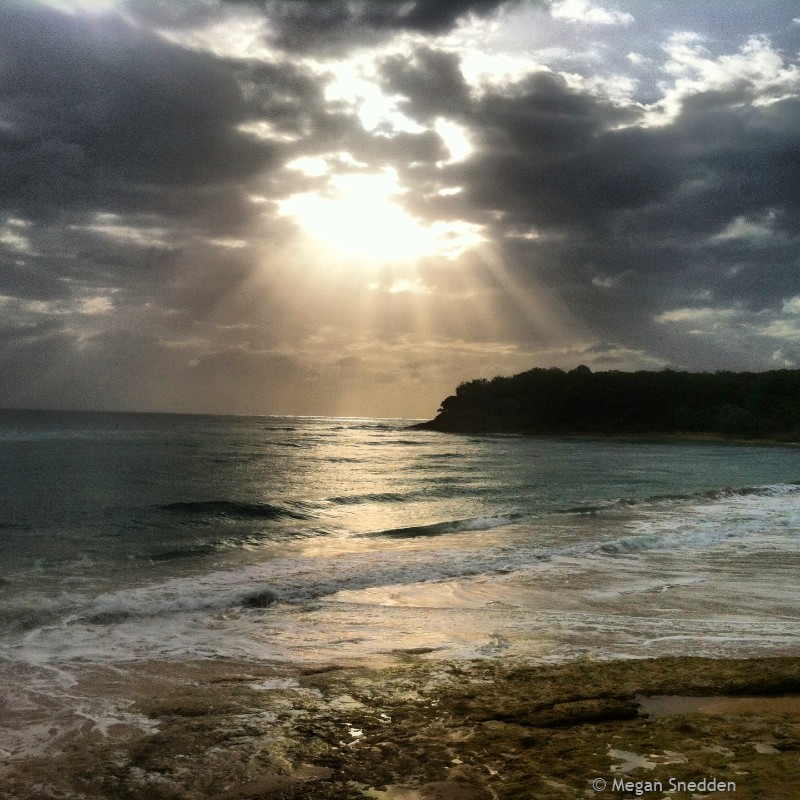 http://www.megansnedden.com
As a first-time visitor to Brisbane, or Brisvegas as locals call it, I expected to spot revelers parading the streets in stilettos while sipping mile-high margaritas just as they do in the real Vegas. On a Saturday morning, however, fit shirtless men trotted along Brisbane River; a couple climbed Kangaroo Point Cliff; and local watering hole Cliffs Café brimmed with moms in spandex.
So, why the misfit moniker? A local explained, it's called Tall Poppy Syndrome: the systematic knocking of someone or something successful to cut them down as you would the tallest poppy in a field. Brisbane may have a streak of savage and many high-rise buildings, but it's missing the scum of Sin City. Although, it did begin as a penal colony for British convicts in 1799.
For better perspective on the city's wild side, I climbed Story Bridge: the 242 foot-tall steel structure that connects Fortitude Valley with Kangaroo Point. Named after prominent Queensland public servant John Douglas Story in 1940, today the bridge hosts frequent daily climbs to the top. The sweeping view may give acrophobes vertigo, but I found the pre-climb breathalyzer test (the company mandates a zero blood alcohol level prior to the climb) more terrifying, especially after a night of cocktails at Pony Lounge. From 22 stories up in the air, the climb affords a refreshing vantage of the city at large and Brisbane River, which snakes through it.
I decided that seeing the river from above wasn't wild enough. To test the waters, I buzzed over to Kangaroo Point for an afternoon kayak. There's a grand dispute as to whether or not the river teems with hungry bull sharks that swim upstream from Morton Bay. Whereas one person might tell you shark bodies regularly wash up on the river shores, someone else might inform you that the city removed all the crocodiles and sharks from the river for safety. It's hard to say what's lurking in the depths, so it's best not to fall off your kayak.
The river ebs and tides, lashing waves against the rocks as boats pass, the current pulling you downstream as you struggle to paddle upwards. It raised alarm when my tour guide said a kid almost drown because he fell in the water and the current sucked him under. "He was fat though and barely knew how to swim," he said.
Where Brisbane truly lets its hair down is off the eastern coast at Stradbroke Island, or Straddie as locals call it. Australians affectionately refer to many things by their diminutive form. Sunglasses: sunnies. Board shorts: boardies. Barbeque: Barbie. An island should be no exception.
As an American, Straddie is one of those remote places on earth that you've probably never imagined you'd end up, meanwhile Aussies know it well: around Christmas time, the island population swells from 2,000 to 12,000. After a rainbow appeared during a vibrant sunrise on Cylinder Beach, I debated whether to spread the word about this secluded spot. It, however, felt too good to keep to myself.
As you stand on Straddie's shores you think, "If I didn't tell anyone I was here, no one would ever guess it." Sure, the island bubbles over with beach condos and tourists flood into Point Lookout to watch the surfers, but venture away from traveler hubs and you'll find the wild side. Along the island's western coast, a 20-mile stretch of sand along Main Beach serves as a federal highway with a 37 km per hour speed limit. Locals race along the beach in 4WD cars also known as troopies (a vehicle that carries troops) with fishing rods hanging out the back, indicating as they pass. I imagine you'd want to find a different stretch of sand for tanning and save this one for racing.
It is also great for a swim, a few bangers (sausages) fresh off the barbie, and a quiet walk. As you stroll along the water with no destination in mind, there comes a point when you must decide to turn around. Otherwise, you could walk for hours and who knows then whether or not you would want to return.
The Cliffs Café -29 Riverview Terrace, Kangaroo Point, Brisbane
www.cliffscafe.com.au
Pony Lounge & Dining - 18/45 Eagle Street, Brisbane
http://www.ponydining.com.au/
Story Bridge Adventure Climb - 170 Main Street (Cnr Wharf & Main Streets), Kangaroo Point
www.sbac.net.au
Riverlife Adventure Centre - Lower Point Terrace, Kangaroo Point
www.riverlife.com.au
Straddie Kingfisher Tours
www.straddiekingfishertours.com.au