*Scroll down for slideshow*
Travel can be a very sensual encounter. Whether you're hiking the Himalayas or truffle hunting through Italy, what you seek and find during your exploration can elevate your senses to new heights. To see the world, hear the dialects, touch the landscapes and textures, and smell the air is, quite simply, all a part of the journey. But to taste the local cuisine is unique. Food not only feeds the soul -- it ignites a certain sense of euphoria that heightens any travel experience.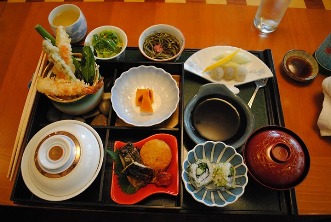 On my first trip to Asia, I taste-tested my way through Shanghai. I was, after all, in China, and what better way to shed my impressions of Chinese food (which were, until now, fried egg rolls and moo shoo pork) than to eat among the locals and share the cuisine specific to this city. From the masterful sushi creations of Chef Hoshina Masanobu at The Portman Ritz-Carlton's Hanagatami restaurant to the banana leaf-wrapped sticky rice and pork from the street vendor in Shanghai's ancient water village, Zhujiajiao, there was something glorious in each dish, flavor and spice. Who knew rice could taste so different on the other side of the world, or that dumplings filled with poppy seeds and placed in soup actually made a sweet dessert? The moral: Food should be an experience to accompany your travels, and in many cases, will provide you with a lasting impression. I still dream about those poppy seed dumplings.
Thanks to guides like Zagat's and CitySearch, we're able to find a restaurant in any city to fill our bellies and appeal to our price points. But there comes a moment in every traveler's life when a little indulgence goes a long way. Few chefs and restaurants earn the coveted Michelin 3-star award, and even fewer are housed in hotels, but those that are feed the experience and introduce guests to an entirely new way of dining out.
The Michelin system reserves stars for exceptional restaurants, and gives up to three. A single star denotes "a very good restaurant in its category," two stars "excellent cooking, worth a detour," and three stars, "exceptional cuisine, worth a special journey." Michelin stars are awarded only for the quality of food and wine; the luxury level of the restaurant is rated separately, but many of these Michelin-star rated restaurants are located in some of the best luxury hotels around the world. We chose a few to whet your appetite, and lure you into a new way of seeing and tasting food.
The best part about staying at a hotel with a top-rated restaurant? When you're full from food and wine, you won't have to walk very far back to your room.
PHOTO GALLERY
Best Restaurant Hotels