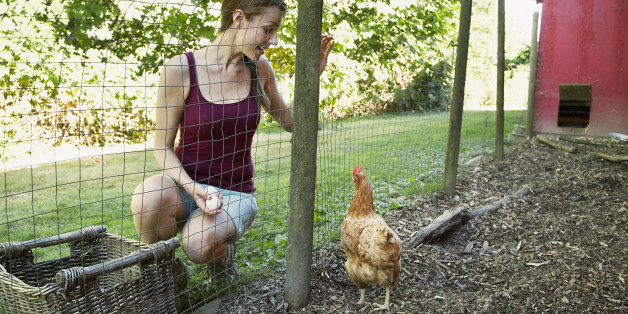 Over the past few years, and especially within the last few months, women have faced a barrage of challenges to their reproductive freedoms. Women seeking abortion -- and the providers and advocates who strive to support them -- deal with a continually changing landscape. We can't always predict what the view will look like a month out from where we stand, but National Rural Health Day reminds us that rural women and their families are likely to bear the brunt of whatever comes.
Clinic closures in Texas and the likely upcoming changes in Tennessee are two examples of changing landscapes that have left a large number of women in doubt regarding their options. Geographic barriers, provider shortages, and lower insurance rates and income in rural areas all contribute to a growing isolation for rural communities. These are issues that affect all forms of health care -- preventative care, specialized treatments, mental healthcare and chronic pain management, for example -- and put unique stresses on people's lives
As rural families navigate these obstacles, we see people coming together to help each other in meeting a variety of needs. Rural women and their families and friends, fill in the gaps -- raise funds, babysit, cover for each other at work and drive each other long distances. When confronted with a lack of services, rural communities organize to generate more. And when it comes to abortion access, where we might expect to see stigma flourish and crowd out support, we are seeing instead the emergence of compassionate networks of care.
Year-round, but especially on National Rural Health Day, Provide wants to celebrate these networks. We want to share the stories we hear of rural communities who work around limitations and emphasize the importance of listening to women when we talk about how to strengthen these networks. As advocates, we want to focus on the health care disadvantages that rural women live with and how their access to abortion services is impacted. And we want to position this discussion within the greater discussion of rural health care, underscoring that women are best supported when we pay attention to all of their health care needs.
To celebrate National Rural Health Day, Provide is hosting a Tweet Chat from 1-2 pm Eastern on Nov. 20. We welcome allies to join us in sharing stories and resources that highlight the intersections between rural health care and abortion access. Some example topics are:
• Telehealthcare
• Qualified non-physician care
• Strong referral networks
• Stigma reduction
Our posts will be tagged: #RuralRepro, and the official hashtag for the day is: #NationalRuralHealthDay.
If you would like more information about National Rural Health Day, examples of press releases, sample presentations, and more, please visit the National Organization of State Offices of Rural Health's website:
http://celebratepowerofrural.org/