At some point, a pet snuggled, wiggled, slithered, flapped or bubbled its way into all of our hearts - and we were all better for it. In moments large and small, pets inspire us to enjoy life's simple pleasures, to be more forgiving, to love unconditionally, and to remember what's important.
There are so many life lessons we can learn simply by observing our pets every day and being open to what they can teach us. While this belief is alive and well every day at PetSmart, we wanted to bring this inspiration to our customers, communities and pet lovers, while activating our own pet-loving, inspired associates to help spread the love.
We trekked across the country - six cities in the U.S. and Canada - in our PetSmart Inspiration Waggin', a fun 'doghouse on wheels.'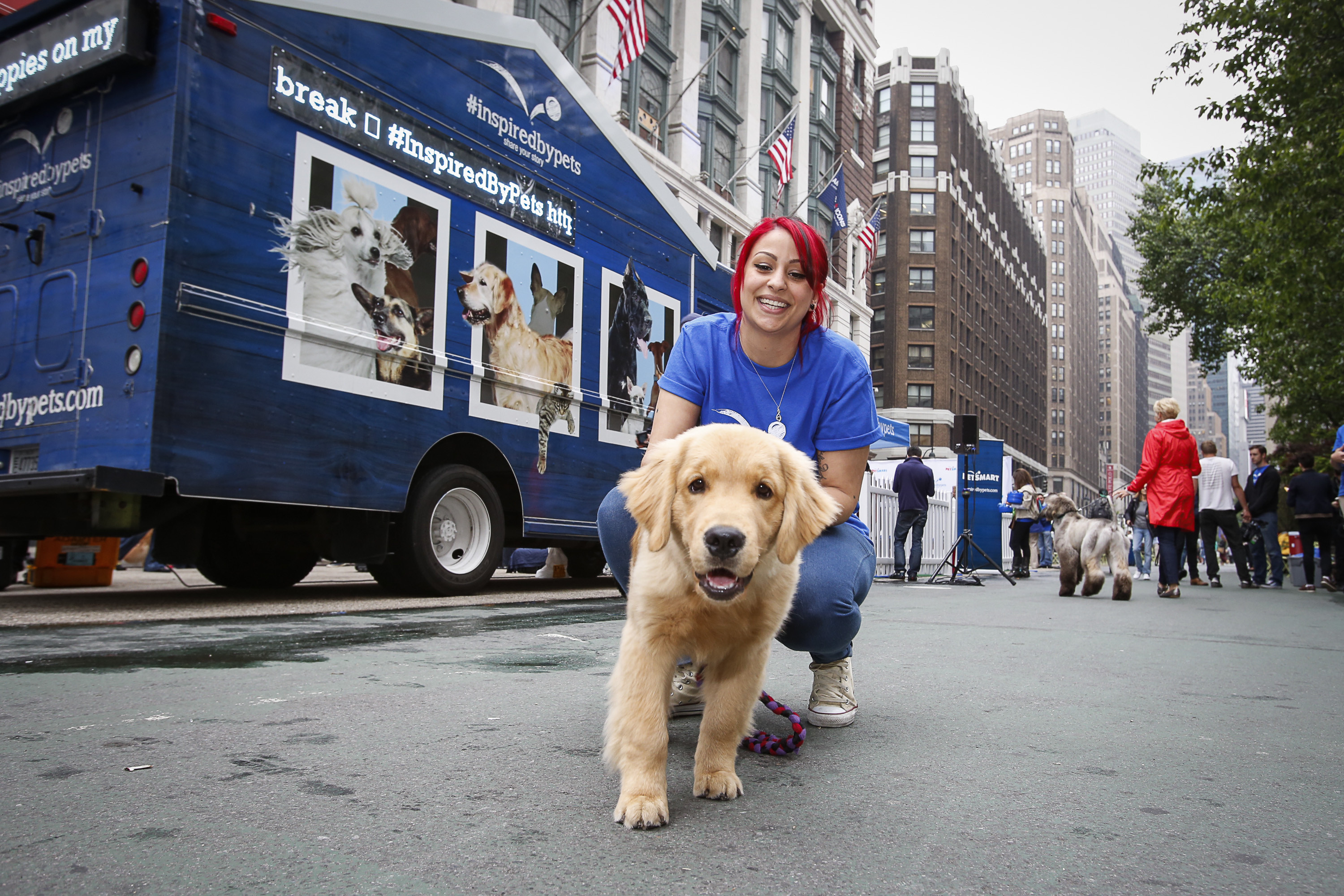 Our main goal was to bring dogs, puppies and kitties to people and places in need of a little inspiration. Of all the moments created throughout the tour, our top five moments that showed or reminded our surprised visitors just how pets make us better people:
• They bring joy to the young: The smiles and joy radiated the moment a puppy planted a slobbery kiss on a sick child who had been at the hospital for several weeks and was yearning for the chance to go outside.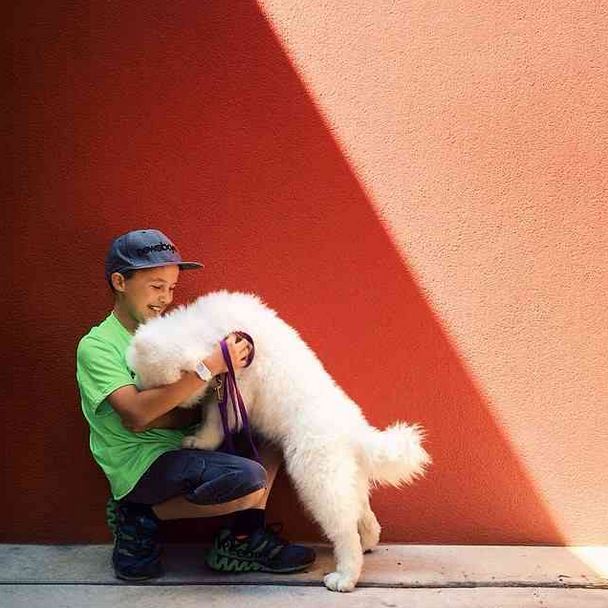 • ...and to the old: One of my favorite stops was a retirement home in Dallas. We arrived during breakfast and unleashed some genuine puppy love in the courtyard. I, too, was transformed as I watched the residents receive unconditional snuggles and wags from a trio of Labrador retriever puppies. This moment stole my heart and underscored just how powerful life can be thanks to pets, and how transformative their enthusiastic spirits can be.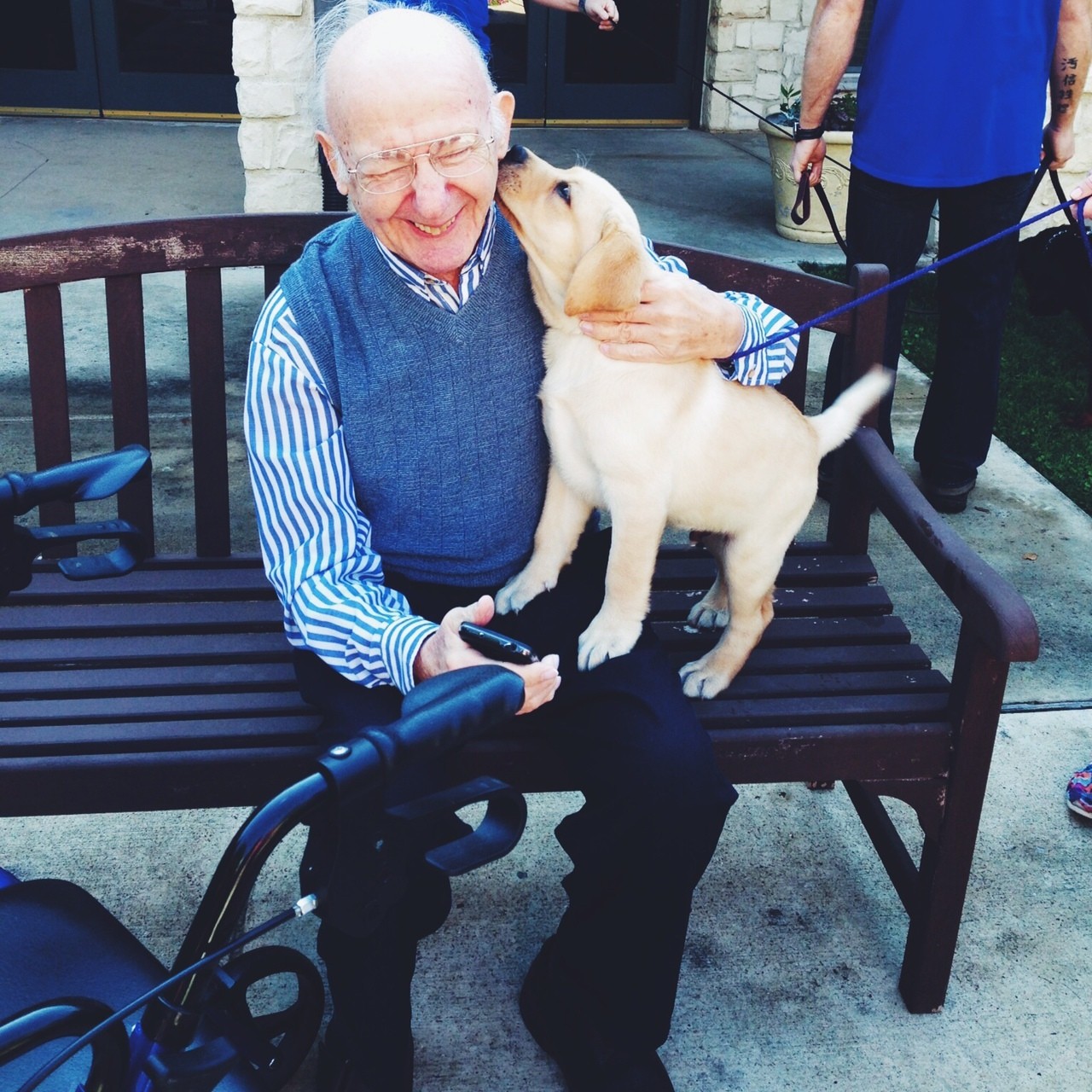 • They create memories and become a part of our livelihood: I heard many touching stories from the retirement home residents about how pets enriched each of them at their various life stages - from raising families to becoming empty nesters.
• They remind us to slow down and enjoy moments: We witnessed a day that went from dull to bright as a harried commuter stopped to meet a new furry feline friend, Popo.
• They help us stay strong through tough times: Each city we heard of stories of hardship and how their pet, young or old, saw them through it all - and stuck by them - like an old friend.
Our conviction that pets make us better people has never been stronger since our #inspiredbypets journey over the last two weeks.
From helping pet parents find the right food to ensure their cat is vibrant and healthy for years to come, to selecting the perfect interactive toy that turns pet playtime into family game night for the whole family, to saving the lives of over five million dogs and cats in partnership with PetSmart Charities, the Inspiration Waggin' is just another example of our commitment to our mission to create more moments like these -- where people can be inspired by pets.
So please, take a minute to appreciate every moment with your pet. Then tell us just how much they inspire you using #inspiredbypets or visiting inspiredbypets.com. You'll see thousands of stories online already from pet lovers, as well as our passionate associates.
Maybe if pets help us open our hearts a little more, we can make this a better world.