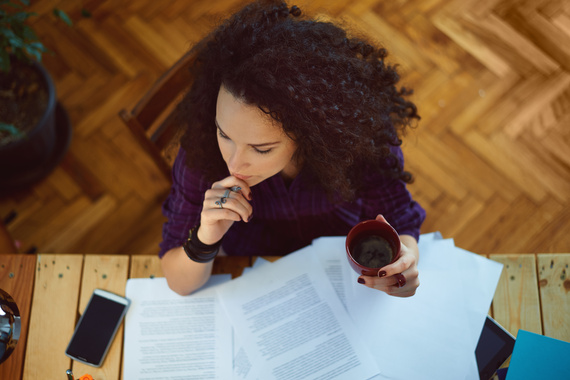 While at lunch today, I was talking with a friend whose has had her own consulting business for over 20 years. We were in the midst of sharing ideas and getting caught up when, I heard another one. Another story of a woman who had been dinged in her career for being "too" professional, well I guess essentially for not opening up.
When did we ever learn in school or during the course of our career that we were supposed to show up as sterile robots and just deliver the results??? I know, things like the industry you're in or the culture you're apart of play a heavy part. And most people want to prove to others that they can deliver results. But I also know, that no one wants to work with someone they feel like they don't know or can't trust.
Your leaders and clients need to know that they can:
Build a Relationship with You and Trust You
After leading large-scale change efforts for many years in organizations, my primary role was coaching leaders behind the scenes and connecting with what was really on their hearts and minds...their fears, their insecurities, and their leadership edges. My role was essentially connecting with the hearts of leaders. Do your colleagues around you feel comfortable enough to share any of the above? Have you built relationships with people (outside of the ones you go to lunch with) that would result in these types of conversations?
If you are trying to figure out how do I get to the next level? Or how do I get more clients? Start by showing up with your natural gifts, your natural talent, and your amazing personality. The side of you that people need to get to know...even at work.
RESULTS + RELATIONSHIPS = GROWTH

One of the things I'm known for is my laugh! I can't help it even if I tried, it's loud, it's distinctive, and ok, it's funny. But people ENOY it! Whether I'm in senior leadership meetings or working with someone on the front-line, people enjoy to be around me because I bring my authentic self. No masks. No barriers. Just a joyful heart ready to roll her up sleeves and help you to create change.
What would it look like if you showed up with your authentic self? How much further would your relationships go? How much further would your career or business go? What would it look like if you stopped worrying so much about what others thought of you, the corporate politics no one will ever be able to solve anyway, and started taking a risks on you? On the relationships you NEED to build to help you get to the next level.
Here are few questions you can ask yourself
:
How do you want to show up to others?
What behaviors can you stop today?
What behaviors can you start practicing today?
Who is the one person you want to build a better relationship with? What will you do? When will you start?
I'm not asking you to show up to your next meeting and totally laugh out loud like I sometimes do (unintentionally), but I am asking YOU to show up. Not just your work. Your degrees. Your experience. But YOU. Your authentic self that people long to do business with.