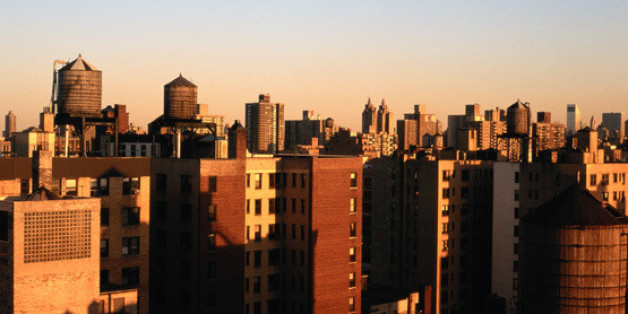 As rising rents and costs of living force too many New Yorkers out of their homes, we must focus and redouble our efforts on fighting the income inequality that threatens our housing security. We must ensure that this city remains affordable for the individuals who make our neighborhoods culturally vibrant and economically diverse.

However, as federal budget cuts continue to slash essential state and municipal funding, many New Yorkers are facing a crisis. Eighty-eight thousand families in our city rely on the Section 8 rental assistance program administered by NYCHA to afford their homes--but starting in 2016, approximately one third of these families may have their benefits reduced due to nationwide budget shortages.

The Federal Earned Income Tax Credit (EITC) is an under-utilized lifeline for many eligible individuals facing financial hardship. The program would enable qualifying New Yorkers to keep more of their income and better contend with the looming cuts to Section 8 vouchers. It's not too late to file your tax returns for 2011, 2012 and 2013 to claim EITC if you were eligible, so this program stands to provide substantial additional returns for families facing economic hardship in the wake of skyrocketing housing costs.

NYCHA has a clear obligation to collaborate with tenants impacted by Section 8 cuts and help navigate families through what can be a complex and daunting process. The city and state have an elaborate and multifaceted network of tax breaks, incentives, abatements, caps and other similar mechanisms like the EITC that can provide much-needed relief for families--and NYCHA should be working closely with tenants and the City's Human Resources Administration to ensure that families have the resources and information they need to take advantage of these programs. Soon, NYCHA will start notifying residents about their Section 8 payment standard changes; included with these notifications should be information on where to seek help and more information about this wide array of rental assistance programs. Furthermore, as we know the cross section of New Yorkers living in Section 8 housing is as diverse as the fabric of the city itself, efforts to reach and work with these families should engage non-English speakers and English speakers alike to make sure that everyone has access to the support they need.

Housing insecurity is a real threat to our city--and agencies such as NYCHA are at the frontline in the fight to make sure that New Yorkers have a safe, stable place to call home. The New York City Council continues to work with our constituents, NYCHA, and HRA to make sure that we are together leveraging every opportunity to make living in this city more affordable. While federal budget cuts are a real and sometimes necessary action, we must ensure that our fellow New Yorkers in Section 8 housing aren't paying the price.