Wondering what to get dad for Father's Day? Below are some of my favorite gift ideas to add to your shopping list. Whether dad is a techie or a fitness buff, there's something here for every type of guy!
I love the contemporary design of these CERA Wireless Portable speakers. They have up to seven hours of play time on a full charge and stream audio from 33 feet away. The perfect gift for the dad who listens to his tunes wherever he goes!
A Nespresso machine makes the perfect Father's Day gift for the coffee-loving dad.
The restaurant quality espresso/cappuccino/latte maker is amazingly easy to use and you never have to leave home! It's a splurge item so ask a few family members to contribute towards this fab gift and give dad something he would really love and use! I recently picked up this one for my husbands' birthday -- he's been experimenting with all the different Nespresso flavors and enjoying his morning coffee time more than ever!
Men will not buy a travel kit for themselves but would appreciate having their favorite products with them when on a trip. Some of the best products available are from Baxter of California, an advanced men's grooming system that features high quality, simple to use products. The line of products is tailored to mens needs including hair care, skincare, shaving essentials, and more. My husband Michael also loves and uses these products as they are great for sensitive skin.
Most men can use a new wallet and this sleek, leather one by Tumi will help Dad stay organized! Great quality for the price -- yes, it's on sale now!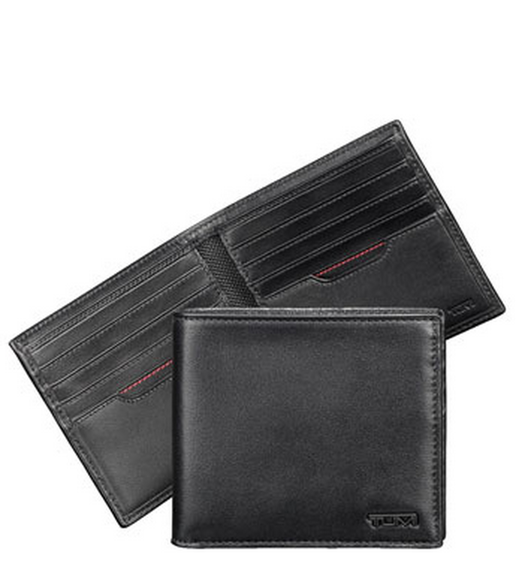 Tumi Wallet, originally $155, NOW $69
The dad who likes to BBQ will appreciate the Grill Cleaning Robot as it automatically cleans barbecue grill grates so he (or you) don't have to. The device has three electric motors and a built-in CPU that rotate three cylindrical brushes to propel the robot across the grill grates and remove burnt bits of food and grease in a few passes. The brushes' brass bristles do not scratch stainless steel or porcelain surfaces, they are removable and dishwasher safe.
Spice up dad's workout wardrobe with some cool SoulCycle attire. You can also get him a SoulCycle gift card If you want to introduce him to this wildly popular indoor cycling class (he may already be a groupie)! A great gift for the fitness enthusiast.
Fizz up Father's Day by gifting your dad a portable soda maker. The PureFizz Soda Maker will carbonate any of dad's favorite beverages including cocktails.
Keep your dad cozy and comfortable with this personalized, plush bathrobe by Ralph Lauren. It's super soft and perfect to wear after the shower or for lounging around the house on weekends.