Us Weekly fashion director Sasha Charnin Morrison has always been at home in the flamboyant world of fashion, with its sky high heels and even bigger personalities. After working with many glossy legends, Morrison is now becoming one herself, penning the popular Recessionista blog on Us's site as well as her first book, Secrets of Stylists, due out from Chronicle Books next year. Jen Smith, a regular contributor to The Inside Source, eBay's digital style magazine, recently sat down with Morrison to talk fashion, kids and embarrassing red carpet moments. The following is an excerpt of that interview.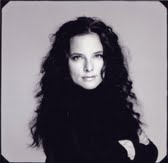 If you ever get the chance to sit in the front row at a fashion show, the best place to be is next to Sasha Charnin Morrison. Entertainment is in her blood--her father created Broadway smash "Annie"--so she's a great storyteller, and Morrison herself has hit the stage and the screen, making her debut as "knocked up runaway hooker #1" in Pat Benatar's "Love is a Battlefield" video. Her other passion is fashion. She has worked for Harper's Bazaar, Mirabella, Seventeen, Vanity Fair, Elle, Allure and now Us Weekly, where she serves as fashion director. The glossy veteran also just finished her first book, due out next year, Secrets of Stylists, which she says she has been writing since the first day of her first job (as an assistant). The Inside Source caught up with the busy working mom of twin boys. Here's what she had to tell us.

The Inside Source: What are the three most important things women need in their closet to keep their wardrobes glamorous? No basics, please! We already know what those are!
Sasha Charnin Morrison: I always dress from the feet up! It's all about a great pair of shoes: pumps (Manolo's, YSL, Jimmy Choo, Brian Atwood, Christian Louboutin); open or pointed toe, platform, something with at least a 4-inch heel. And yes, I'm thinking a nice, pricey pair. I also have to have a great bag--YSL, Prada, Forever 21, Fendi, Marc by Marc Jacobs, Zara. Something nice and roomy in a rich color: beige, bone, brown, navy, black. There are so many styles out there: camera bags, modified hobos, top handle bags. And I totally rely on a great trench or coat dress that I can even wear all day as a dress. Beige, navy, olive, khaki--something with gold buttons or just nice details.
TIS: Do you have a favorite accessory?
SCM: Anyone who knows me knows I am the biggest shoe whore on the planet. I have thousands of pairs of shoes. Mostly designer, because I simply can't see it any other way. You have to remember that shoes say EVERYTHING about a person. You will be judged by them and yes, expect the laser stare down. To your toes. Voila.

TIS: I'm sure you've survived many unexpected glamour disasters. Can you tell us about any and how you managed the crisis?
SCM: Oh-embarrassing. I was leaving the chic Versace show in Milan on a red carpet, and I went flying, wiped out. It's so awful because you can't pretend its not you! So, I laughed. The guy I was traveling with, my friend Terry Tsiolis (now a famous fashion photographer), took pictures of me sprawled on the ground because he thought the whole spectacle was very "Helmut Newton." I still can't believe Terry didn't even help me up! Later in the week, the Versace PR representative presented me with a bandaid that read "VERSACE."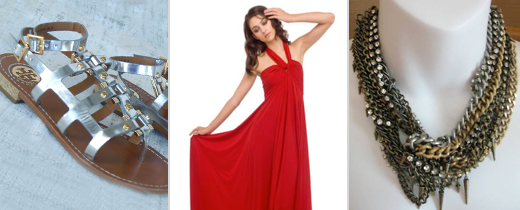 Morrison delved into eBay's fashion pages and unearthed her favorite stylish goods. Among the pieces she covets: Tory Burch sandals, a Norma Kamali gown, and Fenton Fallon for J. Crew jewelry she missed in stores. For the full story, click here.
** Portrait by Patrick Demarchelier, provided by Sasha Charnin Morrison. **