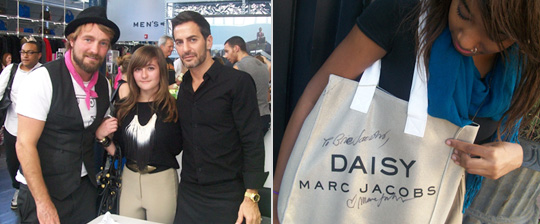 What was originally planned as a book signing at the Marc by Marc Jacobs Savannah store for fashion photographer Brian Bowen Smith's The Men and Women of Marc Jacobs, a book of images of Marc Jacobs employees from around the country with proceeds benefiting the Breast Cancer Research Foundation, turned into quite the cabal when Jacobs himself made an appearance. After word got out that the designer himself, having flown in for business partner Robert Duffy's birthday celebration that same night, was going to be at the store signing t-shirts that the company had designed for a fundraiser to benefit a local skate park, fans descended. At close and after Jacobs posed with every customer, the store had sold $18,000 in Savannah Skate Park t-shirts in addition to dozens of photo books.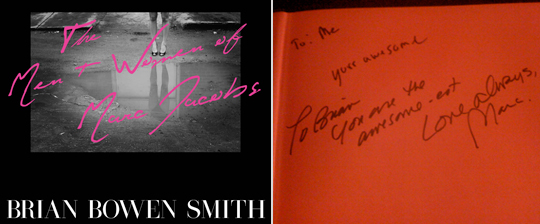 Later that night, Jacobs decompressed at Robert Duffy's Savannah home along with other guests including Smith, a former model for legendary photographer Herb Ritts, who later became his protege; singer Miley Cyrus and a number of Marc Jacobs employees from across the country, who had also flown in for the birthday celebration.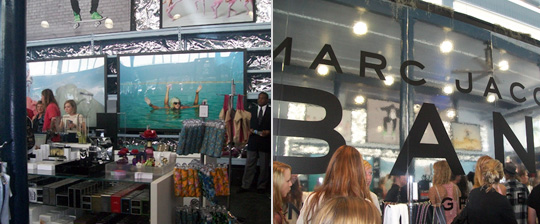 Despite the chaos and noise at Duffy's home, Amy Flurry, a regular contributor to The Inside Source, eBay's digital style magazine, was able to shoot this video interview with Smith who discussed how the book was intended to reflect the family-like atmosphere at Marc Jacobs. "You surround yourself with people that are like you," he stated. "This book is a celebration of them."
Smith, Duffy and Jacobs also filled Flurry in on the items they covet for their personal collections. "One of the many designers whose work I'm actively looking for is Eugene Printz," Jacobs said. "They are very hard to find, so I'm still looking."
To watch the video interview and read more about what Jacobs and Co. are stocking up on, visit The Inside Source.