Lazy weekend mornings are the best. Hanging out in fuzzy pajama pants with a warm cup of coffee in my hand without a care in the world makes me a very happy girl. Most weekend we do brunch on at least one morning. The great thing about brunch is that it is so satisfying without breaking the bank.
I have been known to buy loads of bacon when it is on sale because...well...BACON! It is usually the most expensive part of our brunches and my family would vote me off the island if I tried to serve it without bacon. In fact, I think if you ask the kids, brunch is their all time favourite meal. Nothing makes them happier than seeing Dewey and I in the kitchen making pancakes and bacon.
When you have a hungry family, saving money on meals can take a bit of work. Thankfully brunch is pretty easy because many brunch foods are easy to make from pantry staples. Few things are less expensive than pancakes. Flour, milk, egg, baking powder, a bit of oil and done. Cheap and oh so cheerful.
Here are a few of my very favourite budget brunch ideas:
Pancake Recipes: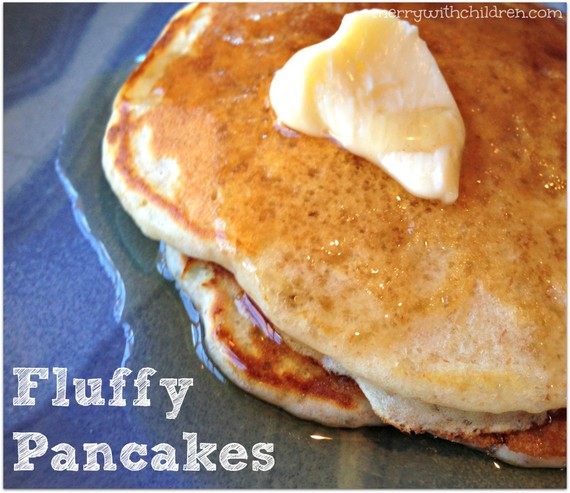 Fluffy Pancakes are hands down are favourite pancakes. They are consistently delicious and I make them at least once or twice a month. Evan called them pink pancakes when he was little. Who knows why but the name stuck.
When we aren't eating Fluffy Pancakes, we like to change things up by eating these fantastic Blueberry Pancakes. They have a bit of a twist because of the addition of cornmeal. Yum!
Overnight Breakfast Casseroles: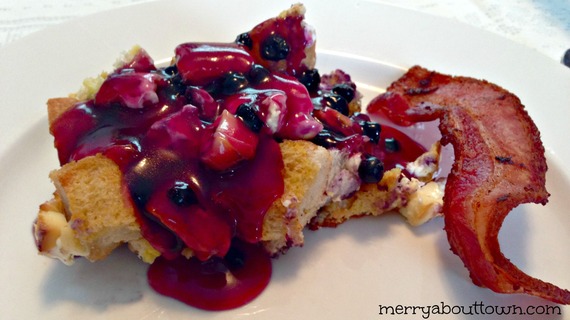 Want to serve a fantastic brunch on a busy holiday morning? Try one of these delicious brunches that you put together the night before. My favorite is the Overnight Blueberry French Toast . So easy and very, very delicious. It is decadent and perfect for Christmas morning.
Want something a bit less bready? Try these Overnight Breakfast Enchiladas.
Interesting Eggs: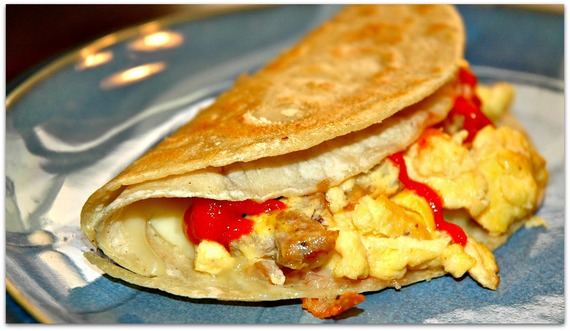 Eggs can sound like a boring option for brunch but they don't have to be! Breakfast tacos are delicious and easy. Scrambled eggs, sausage and cheese wrapped in a corn tortilla. Yum!
Toad in a hole (especially made with fun cookie cutters) is my favorite. In fact, last weekend I requested Dewey make it for me. So easy, inexpensive and delicious (if you use enough butter, of course).
Paleo Options: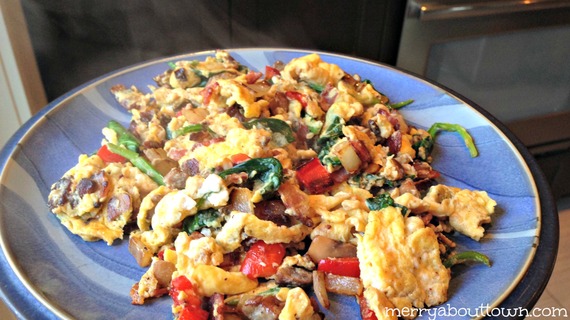 Easy Paleo Breakfast - Messy Egg, Bacon and Veggie Scramble
Trying to get away from bread? We have paleo options for you too. This Paleo Messy Egg, Bacon and Veggie Scramble uses whatever you have hiding in the crisper drawer to make a delicious breakfast. You'll never miss the bread!
Want something a bit prettier but just as healthy? Try these Paleo Huevos Divorciados.
Are you hungry? I am!