Everyone is familiar with the branded content that has infiltrated contemporary media and has been a part of broadcast since the inception of television and radio programming in the early 20th century, perhaps most notably with Procter & Gamble whose sponsored radio shows were dubbed "soap operas," a term that has stuck though some may be unaware of the term's origins. The idea behind branded entertainment is to allow the viewers to connect with applicable products and services. "Branding" entertainment allows a company to target its audience and give a specific message, often imbedded within the programming in original and interesting ways, and aims to create positive associations between consumers, product, and the programming itself. 
Everywhere I turn, I encounter advertising masquerading as entertainment -- it seems to be a condition of living in the 21 century. Most of the time I don't mind; most commercial entertainment in the modern age is "branded" to some extent. It is a fact that often goes unrecognized, in part due to how capable agencies and production companies are at masking the sales pitch. In a society based largely on consumerism, it has become the status quo for relaying important information to consumers while keeping them entertained--in sum, an efficient mode of sharing media content and relevant data based on viewers' socioeconomic, geographic and demographic status.
The only entertainment that isn't "branded" is that derived from fine arts, and even this special category is being branded more and more often as in the case of Shepard Fairey's Levi's campaign, Absolute Vodka's Blank campaign, BMW's art cars, and Term of Art's -- a San Francisco agency -- successful Heineken campaign, where they focused on social media audience amplification (enlarging the fan base) and democratized distribution of content featuring world famous DJ Tiësto.
Most people have seen brands and corporations' subtle placement into their favorite and most popular programming. An early example of branded content is the Texaco Star Theatre radio show starring Milton Berle, which was later adapted to television for NBC. Texaco, now the Chevron Corporation, financed the radio and television versions of the show, and as Berle's career skyrocketed during TV's golden age, so did the marketing campaign. 
Branded content works when it is seamless, and the viewer is unaware that they are receiving promotional material while being entertained -- that is part of the reason branded content campaigns can be so successful. An unsuccessful campaign -- such as Sprint's product placement in Fox's popular show Fringe--can look clunky and take away from the entertainment value. When this happens, it reflects negatively on the brand and the programming. 
Recently Adam Hootnick, the founder of Resonance Interactive, a venture backed production company in New York, created a short film for AOL called Creation Station, which focused on the creative talents of individuals around the world to be shown around the world and won an award at the TED Women's Conference.  
Creation Station, Video courtesy of Resonance Interactive
Resonance Interactive sets the bar high for what a successful branded entertainment campaign looks like. With high profile companies on their client roster, such as AOL, Gibson, and ESPN, what Resonance Interactive offers is the opportunity to send a message to consumers and create viewer association with the brand based on the creative content that Hootnick delivers through the emotional ties his filmmaking evokes rather than the "hard sell." 
When I asked Hootnick about what made a campaign successful, he said, "I think it's like anything else, the fact that it's short form or online doesn't change anything. Good storytelling is good storytelling. Funny is funny. You can change the process based on where the content is for, but nothing changes in terms of what is appealing to an audience. Something that packs emotional punch grabs you."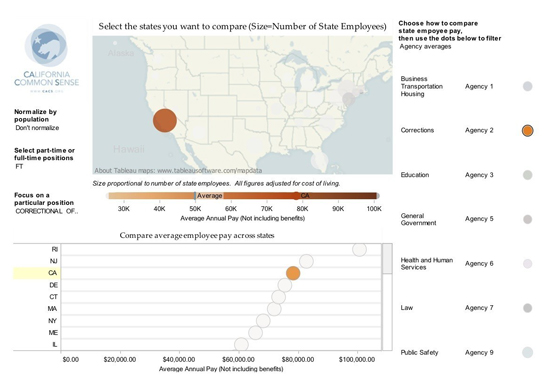 Adam Hootnick directing, photo courtesy of Resonance Interactive
He continued, "Resonance Interactive doesn't have a particular formula for creating content -- we strive to make things as creative as possible. When content is used online, it targets a niche market as opposed to television. We've found that we have to be more direct in the production of the content -- whatever that specific audience is looking for, we do that and do it well."
AOL commissioned Resonance Interactive specifically to create content around their sponsorship of the TED conference. With the sponsorship came the opportunity for AOL to debut a short film and they looked to Hootnick to develop a story that would tie in with both the TED conference's focus on innovation, and AOL's desire to emphasize the importance of creativity to the brand. Part of what AOL wanted the content to communicate to consumers is that the brand is no longer simply about dial-up internet access, and use the channel to identify it as a place you go to find interesting content and participate in dialogue about the content. Another goal for AOL was to create an association with creativity, so they developed initiatives -- including Creation Station -- that focus on grassroots creation. Creation Station involved Resonance Interactive going to multiple locations around the world and erecting a pop-up wall with various tools available for the public to use. The driving question behind the Creation Station campaign was, what would it look like if you gave people the power to create?
Another innovative campaign launched in April of 2011 was The LeBrons -- an original, animated Web series featuring NBA star LeBron James with partners HP, Intel, Nike, Bing, and Sprite -- which is another example of branded content targeting a particular audience successfully. Financed, developed and co-produced by Believe Entertainment Group, who was also responsible for production oversight, home entertainment and international distribution, and partnered with LeBron and his company Spring Hill Productions on sales and all business efforts, the ten-episode series was released on a weekly basis for 10 weeks. It is also available through a dedicated YouTube channel. The show generated 50 million+ views across YouTube, iTunes, LeBronJames.com, Facebook and Twitter, with syndication through Digital Broadcasting Group (DBG), and if the characters from The LeBrons seem familiar, it's because their real-life alter egos were also featured in Nike's television commercial campaign a few years ago. The gain is threefold for the large tech and sportswear companies involved: the association with a NBA star, the animated aspect of the content is appealing to a younger demographic and therefore a broader demographic, and LeBron's fans are introduced to the company/existing ties to the company are strengthened. William H. Masterson III and Dan Goodman are Co-Founders of Believe Entertainment Group. Masterson said, "Our commitment is to marry high profile talent and creators with elite brands in deeply meaningful and customized ways. We create great content first, like 'The LeBrons' and our upcoming behind-the-scenes series with DJ/producer Tiësto, 'In the Booth', then we determine how to bring new, breakthrough opportunities and access to our brand partners."
The LeBrons, video courtesy of Believe Entertainment Group
Also playing with interesting ways of branding entertainment is Gas Station TV, a "out of home network" in more than 1,000 cities across the US that produces content to play at gas station pumps as customers fill up their tanks. With unique programming that runs called Your Neighborhood, GSTV has created a user-generated platform where content is submitted by drivers while at the pump. They have an opportunity to register their preferred local content via the company website or Facebook fan page.
"'While we are a national network, our technology allows us to serve content and advertising down to the station level. This is a positive for many brands that want to weave themselves into the community. Your Neighborhood successfully achieves entertainment with brand involvement by allowing users to submit localized user-generated content to share with others in their community," said Jason Brown, chief sales officer for GSTV.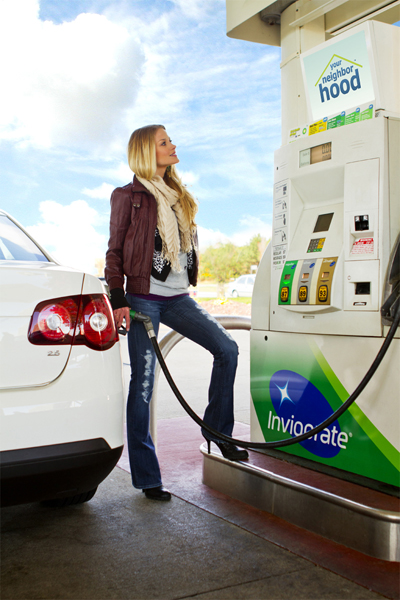 GSTV screens at the pump, photo courtesy of GSTV
Regularly thousands of content submissions since January of 2011, GSTV screens and then airs the most relevant on screens in local markets. While the company has a national network, the technology allows them to localize content and the Your Neighborhood campaign is a good example of bringing a community together through experiential marketing, with Bank of America and Toyota Prius sponsoring past campaigns. According to company research, GSTV drives customer loyalty and participating retailers have experienced up to a 78% convenience store sales lift. The benefit for consumers is the new avenue to connect with their community and upon which to receive up to date information relevant on an individual basis. Bank of America and Prius garner the goodwill engendered from the positive associations developed between GSTV and users.
Perhaps what is most interesting about branded entertainment is the role that brands are now playing in the production of content. Much of mainstream media -- movies, television and radio -- is produced on the dollars spent by large companies buying advertising space within the content itself. This raises the inevitable question: At what point does the advertising infringe on the intellectual and creative integrity of the product (the content)? 
Hootnick's response was quick and to the point, "I don't lose creative integrity just because I'm being paid for a project. I've been lucky in the nature of projects we've worked on; AOL has been fantastic and we've built a lot of goodwill and trust. When they call, they give me the big picture goal and I have a lot of artistic freedom within that. The goal is ultimately theirs to determine -- they are paying -- but that's the difference between the projects I am paid to create and the content I produce solely for arts sake.
"The projects that I've been commissioned to do, are in part based on my documentary background. These companies offer me the opportunity to be at the forefront of things happening around the world that are important societally and from a historical perspective. While filming an AmeriGroup campaign, I was present when a woman got her eyesight back and it was an incredible moment. The fact that AmeriGroup is paying for it doesn't make it less relevant or important. I look at it as receiving an opportunity, not losing artistic integrity."