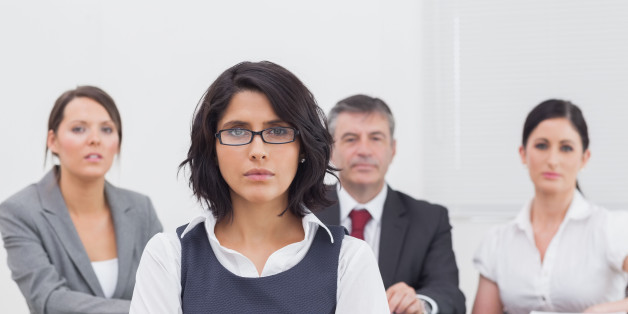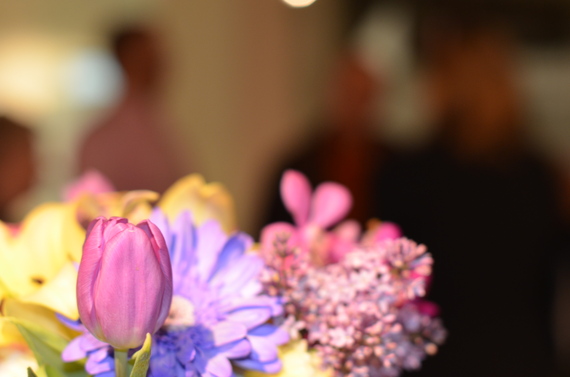 All the moms I know personally and professionally appreciated the flowers this Mother's Day. And yet most of them would gladly trade all those flowers for family leave policies that would allow them -- and their partners -- to be the kind of working parents they want to be.
The reality is that the U.S. isn't doing enough to accommodate women in the workforce. Forty percent of the U.S. workforce doesn't have access to paid sick days, which means that many women and men have to decide between staying at home with a sick child and receiving a paycheck. As economically stable and as technologically advanced as the U.S. is, it is one of three countries in the world without some form of paid family leave. It's time for the U.S. government to make a greater commitment to women and their partners.
Providing supportive parental policies benefits business as well as families. Parents, especially mothers, often leave the office for an extended period of time to care for their families. This leaves employers scrambling to find and train new talent, which hurts productivity and costs money. A progressive parental leave program could go a long way in helping businesses mitigate the cost of parents leaving and having to train new employees.
At Hill+Knowlton Strategies in the U.S., we're hoping to set a precedent for other companies to follow with an industry-leading parental leave program, which allows 16 weeks of fully paid leave for birth moms and 10 weeks fully paid for dads, partners or adoptive parents. In addition, we offer transition time off leading up to the birth and on return to work after the birth to make life easier for new parents. In doing so, we hope to retain talent and demonstrate that work-life blend is important to us.
Some people are opposed to paid parental leave because, as Jeffrey Miron, senior lecturer on economics at Harvard, articulated in a PBS interview earlier this year:
"Either the owner of the business is going to pay for it in lower profits, or the customer's going to pay higher prices because we have raised the cost for that business, or it's going to come from the salaries of other workers, because someone has to pay for the paid leave of those people who take advantage of such a policy."
Data from states such as California, which has offered paid family leave for more than 10 years, shows that the costs to the program are minimal. According to a Harvard Business Review study in 2010, "most employers (87 percent) reported no cost increases associated with the program, and 9 percent reported cost savings thanks to reduced turnover or reduced benefit costs." Some companies probably experienced even more cost savings because of the program's coordination of employer benefits with state benefits.
California has found an effective way to offer paid leave without hurting businesses. Paid Family Leave (or Family Temporary Disability Insurance) in California is paid for by employee payroll deductions to the state disability insurance program (SDI). This means that employees, not employers, pay for the service. California employees pay an average $30 dollars a year, although employers do have the option to pay for all or part of that employee amount.
We could make this a national policy, which President Obama proposed to Congress earlier this year. A paid family leave program could be funded at the federal level through unemployment insurance. Canada has gone this route. Although unemployment insurance is paid for mainly by the states and only overseen by the federal government, recent emergency unemployment compensation or EUC (during the recession) came from federal funds and was federally regulated. EUC ended in 2013, when Congress did not renew the program, but the structure is still in place to provide this benefit. With relatively minor adjustments, it could be changed into a paid family leave program.
A program like this, which would be part of the state-federal joint unemployment service, could be paid for by a combination of federal payroll deductions from employees and employers (much the same way that UI is now funded by deductions from employers). The cost, if looking at states that already do this and scale up, could be between $200 million and $3.5 billion a year, depending on the details of the program. To put this in perspective, to renew EUC benefits, which ran from 2008 to 2013, cost around $30 billion for 2014.

Unlike the EUC program, a paid family leave program would not have the same fraught political landscape to navigate. It is not a program that pays for people to "sit on the couch" (for which EUC has been targeted). There is an expectation that workers go back to work. Benefits could be capped at eight weeks, the same way they are in California.
In a nation that purports to support family values, proposals for paid family leave should appeal to all sides of the political spectrum. With a little effort and building on the successful paid leave programs that have come before, we could have U.S.-wide family leave in lieu of flowers the next time Mother's Day rolls around.